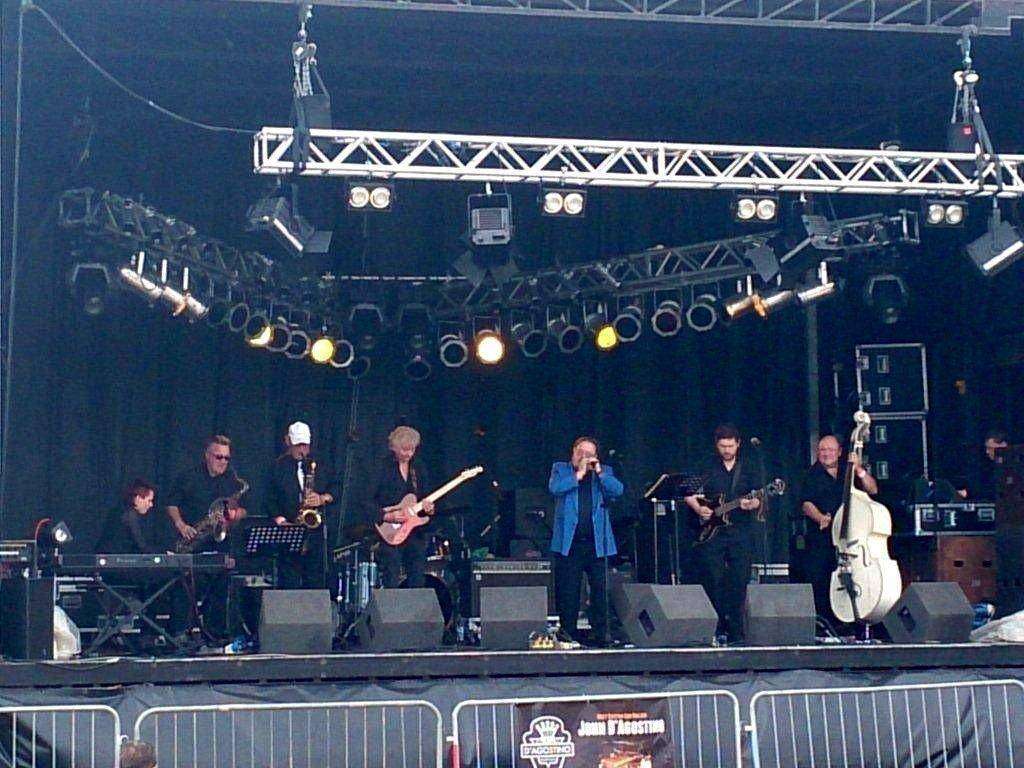 Robb Shenton
Des Intro
Robb Shenton
Robb was born in Preston Lancs and during the early '60s he played with some of the city's premier young bands.
The Crusaders
Preston, 1960
Robb Deka, vocals
Rick Greenwood, guitar
John Dean, guitar
unknown, drums
Robb Deka & The Strangers
Preston, 1960
Robb Deka, vocal
Bob Godington, guitar
Barry Gray, unknown
Derek Monk, drums
Name Unknown
Gigged around Lancashire, 1961
I do remember four gigs at 'The Floral Hall' in Morecambe 🙂
Robb Deka, vocals
Eddie Pearson, guitar
Bill Wilmer, guitar
unknown, drums
The Falcons
1962
Robb Deka, vocal/keyboards
Peter Illingworth, guitar, vocal & band leader
Mich Hamer: bass
Rick Greenwood: bass (repl. Hamer)
unknown first drummer, repl. by Fred Isherwood

The 'original' David John & The Mood
Summer 1963
David John, lead guitar & vocal
Peter Illingworth, guitar & vocals
Robb Deka, piano & vocals
Fred Isherwood, drums
The Prestons
Spring 1964
Roger James, guitar & lead vocals
Andy Leigh, bass & vocals
Robb Deka, piano & vocals
Gene Carberry, drums

In late 1962 Robb asked The Bobcats to back him at an audition he had secured with Joe Meek in London. This opportunity led to The Bobcats being signed by Joe Meek, who changed their name to The Puppets, and set them off onto a musical life.
Robb later joined the Meek stable and became one of the top session singers.
During the 1960's Robb was either in, or associated with, these Joe Meek bands The embryonic David John and the Mood, The Nashpool, Flip and the Dateliners, The Prestons, and The Bobcats, and he recorded around half a dozen tracks each, with both The Prestons and Liverpool band The Nashpool. All were produced by Joe Meek but sadly the tracks remain unreleased. Robb was also an 'in-demand' session singer for numerous record producers during this time.
In 1964 Robb completed a season at the legendary Star Club in Hamburg and, by 1967, Robb was flirting with psychedelia in the London cult Band The Third Eye.
The 1970s & 1980s saw Robb continue to work with numerous groups, including his own Robb Shenton Band. During this period he penned and recorded a fine tribute to Joe Meek. 'Lonely Joe', (which was remixed and re-released on C.D. and download in 2008). Also during the 1980s, Robb and Clem Cattini collaborated in record production for various Record Companies, both in the UK and overseas.
Robb resumed a busy schedule touring UK cabaret clubs, holiday camps, casinos and corporate events with his popular 'Golden Age Of Rock 'n 'Roll Show'.
He has released two CDs over the last couple of years.
'Retro Reflections' with Byron Elwell and Dave Kaye released in 2010
'We're Gonna Rock' with Robb Shenton and The Western All-Stars released in 2011
Here's a guy who has paid his dues folks
Robb Shenton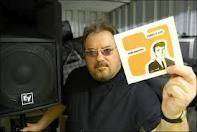 Preston born Robb Shenton's original recording of 'Lonely Joe' was released in 1980. In no time at all it reached Number 1 in the majority of the Independent Music Charts in the U.K. The track also received wide exposure on both the BBC and Commercial Radio Stations, as well as National Press and Television.With a major film about the life and work of Joe Meek, called 'Telstar', (directed by Nick Moran and produced by Simon Jordan), about to be released, Robb Shenton had been persuaded to re-release his song. It was then re-mixed in 2008 by the original production team of Producer Clem Cattini and Engineer Vic Keary, and is currently on release. 'Lonely Joe', written and recorded by Robb, is a moving mellow rock track, with melancholy vocals drenched in swirling reverb and compression. The song, in both its lyrics and sound, is a tribute to Joe Meek, the reclusive but seminally pioneering producer, whom Robb worked with on numerous occasions – through his work as a session musician/vocalist at the Meeksville Studios in Holloway Road, London in close association with FIVE Joe Meek signed bands.
'Lonely Joe' was produced by Clem Cattini, the legendary session drummer playing on 45 number 1 hits, including The Kinks, Tom Jones, Dusty Springfield, T-Rex, Donovan and many more besides, whilst not forgetting his own band, The Tornados, with their multi-million Meek produced world wide hit 'TELSTAR'.
The film 'Telstar', which deserves every success, features an awesome portrayal of Joe Meek by Con O'Neill, with a strong supporting cast, including excellent performances by Kevin Spacey, James Corden, Pam Ferris, Ralf Little, Tom Burke and J.J. Feild. We understand it is planned for general U.K release in 2009. The Premier took place at the London Film Festival in late 2008 at the Odeon Leicester Square, London. At the end of the film 'Telstar', there is a wonderfully skilled and soulful rendition of 'Please Stay' sung by the winner of three 'Brit' awards in 2009, Duffy. The song was originally recorded by The Drifters, then recorded in in 1966 by Liverpool's Cryin' Shames, which was the last hit produced by Joe Meek, albeit a minor one. 'Lonely Joe' is bound to reach prominence again with the resurgence of interest in Joe Meek's life and work. It is receiving deserved critical acclaim from many quarters – both from within and outside of the media and recording industry. Together with an accompanying track 'Doesn't Everybody', this is a great package for anyone who shares an interest and appreciation of Joe Meek.
Robb's thanks and appreciation go to the Officers and Membership of the Joe Meek Society, who have given their fullest support and endorsement to 'Lonely Joe', and who have most generously featured his recording on their Web Site.Download is available on a number of sites, including Play.com, mTunes, iTunes, Amazon.co.uk, etc. There is also a 'Limited' edition CD Released [with an accompanying booklet], which can be obtained via:
The Cotton Mill Music Co. P.O Box 9668. Nottingham NG9 9EP(©) The Cotton Mill Music Co.
(2009)…..
Lonely Joe with Lyrics
Here's 'Lonely Joe'
"Lonely Joe"

(Music and lyrics by Robb Shenton)

Just above a leather store
Holloway Road Number Three-O-Four
Lived a man called Robert George
Who doesn't live there anymore
Young warriors of Rock 'n' Roll
Climbed the stairs to the studio
But now the tapes no longer roll
With echoed sounds from the second floor
Oh Lonely Joe
The sounds you gave us will grow and grow
The sounds that you leave we'll always remember
For as long as we live
The sounds that you leave we'll always remember
For as long as we live
He doesn't live there anymore.
Retro Reflections
Three distinct styles of the early sixties music in England
Robb Shenton captures the British Rock Balladeer Genre
Dave Kaye captures the Elvis influence
Byron Elwell captures the Joe Meek sound exceptionally well
If you are a sixties music fan, this C.D. is a must for your Collection
We're Gonna Rock !
Just released October 2011: details from the C.D. Cover:
'Good Rocking Tonight', Radio Caroline
Track List
1 That's Alright
2 Sure Do Love You Baby
3 Pretty Little Love Song
4 I'm In Love
5 We're Gonna Rock
6 Train Kept Rolling
7 Cincinnati Fireball
8 Lonely Blue Boy
9 Hey Sweet Sheila
10 Rockin' Little Angel
11 Crazy Country Hop
Produced May 2011 by Alan Wilson at Western Star Studios, Bristol.
Available Through Fury Records
E-Mail : [email protected]
or
and through most record retailers
The album is obtainable from distributors such as Raucous Records, Amazon etc [CD's and Downloads].
A Review and a Pic from the Gig
Robb Shenton & The Tales From The Woods – Review 'Americana' July 13th 2014 . Published in TFTW Magazine – August 2014
*******************************************************************************************************
Hi readers, I got this call from Keith Woods at 10.30am on a Sunday morning, "Hi Robin," recognising that distinctive voice immediately. "What yer doing?" came the enquiry., but before the words were out I got this feeling he wanted something, which of course he did, asking if I would be a loyal Woodie and drive to a disused airfield near Loughborough where the Americana festival was in full swing, to provide a review of Robb Shenton and the Tales From The Woods Band who were to perform in barely more than three hours' time. A ticket in the name of Keith Woods would be waiting at reception, with an apology for not making it himself.
Alterations to the schedule meant that I need not have rushed so much; various accounts attempted to explain why Robb and the TFTW band's appearance was delayed until 2-45pm, apparently because an important football match was taking place somewhere in South America later that day.
Eventually the seven piece TFTW band received a very warm welcome from a crowd of many hundreds deep, a rousing powerful rendition of "Peter Gunn" impressing many around me, before Robb confidently strode out on the vast stage, looking resplendent like a veteran Rock'n'Roller should in blue jacket, black trousers, straight into no messing, as Iain Terry, stand in guitarist, nailed the intro to Bobby Parker's "Watch Your Step" perfectly bringing more than a whoop of celebration from the audience. Claire the keyboard player excelled as ever on the next number, Jerry Lee Lewis' "Down The Line" like every time I have seen her at the British Rock'n'Roll/2is Reunion shows at London's Borderline, Robb truly hitting his stride in fine voice.
Great to see the twin saxes of Alex Bland and Sid Phillips blowing up a storm on "Hi Heel Sneakers", and later on during their tremendous 75 minute set "Way Down Yonder In New Orleans". Carl Perkins was represented with an airing of his "Boppin' The Blues" and Elvis by "Little Sister". Often performed by many, what is considered by many to be this country's first genuine contribution to Rock'n'Roll, the Ian Samwell penned, recorded by Cliff Richard in '58 "Move It". Robb's rendition of the Conway Twitty biggie "Lonely Blue Boy" has impressed me on occasions before and certainly this time, like the beautiful July sunshine, gave me a real feel good factor.
Because of the rescheduling of the festival billing, headliners Chas and Dave were taking another stage far earlier than advertised, which meant in my opinion cruelly, and certainly undeservingly, Robb and the Band were losing a substantial amount of their audience. I glanced around at maybe just 100 or so left, amongst them Ian Wallis, promoter of the long running Rockers Reunion annual gig of some thirty years vintage, staying with Robb and tapping his feet, near permanent smile, notebook in hand, but where were the other renowned promoters? Perhaps they too had loped off to witness the highly talented Rockney duo or maybe they could not bring themselves to leave the narcissistic surrounds of the hospitality tent.
Robb allowed allow himself a well-deserved breather to allow the wonderful TFTW Band to stretch out on their interpretation of "Tequila". Robb's version of the Coasters' classic "Hog For You Baby" maybe too a nod towards TFTW's affiliation with Radio Sutch as his late screaming Lordship rarely left this number from his set-list. I always rated Robb's take on "Cincinnati Fireball" both live and on record as, if I dare say, rockier than the Johnny Burnette original. One (or was it two?) hit wonder Johnny Restivo was represented by "The Shape I'm In" which always without fail takes me back to the days of my youth club when this platter was a favourite on the Holy Trinity Church Hall Dansette record player.
Iain Terry replicated the James Burton licks perfectly on "Suzy Q" with "Endless Sleep","I'm In Love", "Be-BoppingBaby" included too in this imaginative set-list. All too soon it came time for Robb's final number, the title track from his excellent CD and rapidly becoming his signature tune "We're Gonna Rock" with Robb and the TFTW band leaving the stage with the enthusiastic applause from those who stayed the course ringing in their ears.
It was time for me to head home to north Norfolk, I'd like to thank Keith for the privilege of attending and writing about it, a thank you also to Robb Shenton and the Tales From The Woods Band for a wonderful afternoon's entertainment.
Rockin' Robin Riddles
New CD out soon details to follow Sept 13 2014
Pics
Robb on the cover of Thunderbolt magazine
Sheila & Robb