David John passed away on Sunday morning 3rd March 2013 following a massive heart attack. He was 66 years old.
He would have been 67 on Friday 29th March 2013.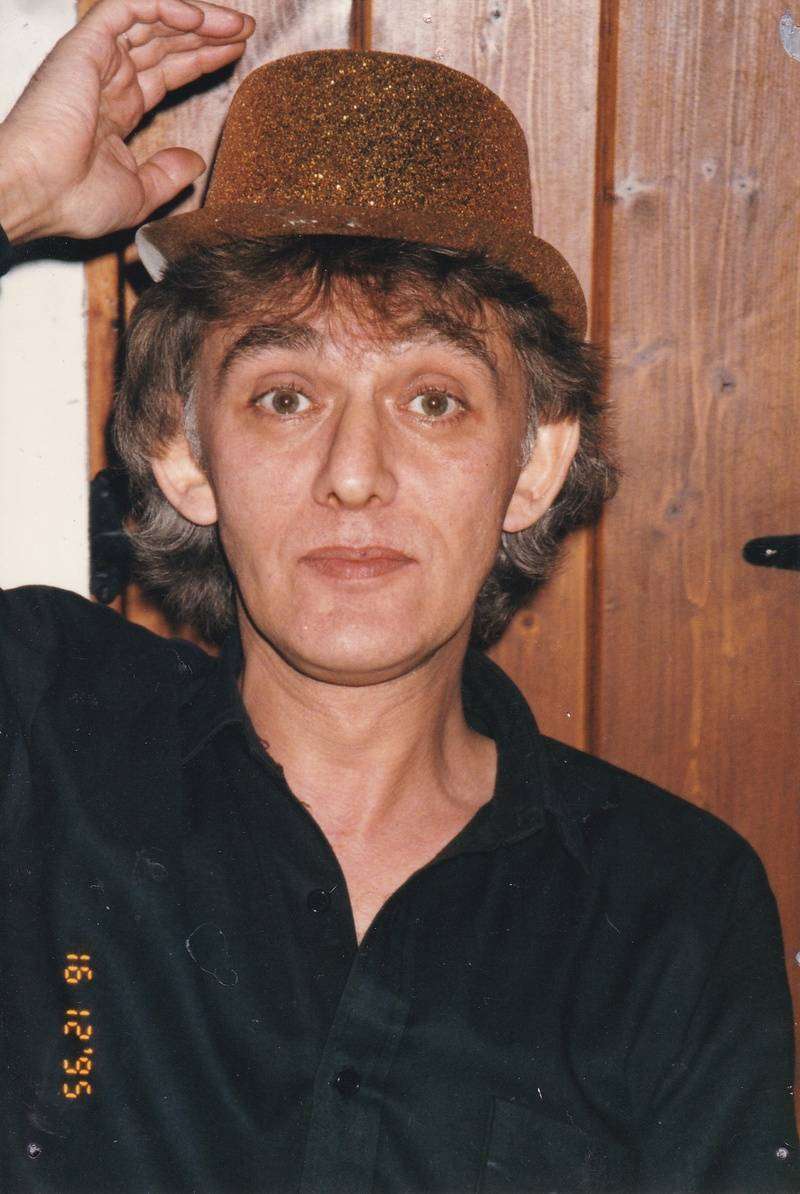 Also known as Miff or Miffy, David's interest in music began early and he used to go and watch 'The Bobcats' practice at St Gregory's school in Deepdale, Preston, Lancashire. This would have been around '58/'59. People used to think he was French because he wore very brightly coloured floral shirts.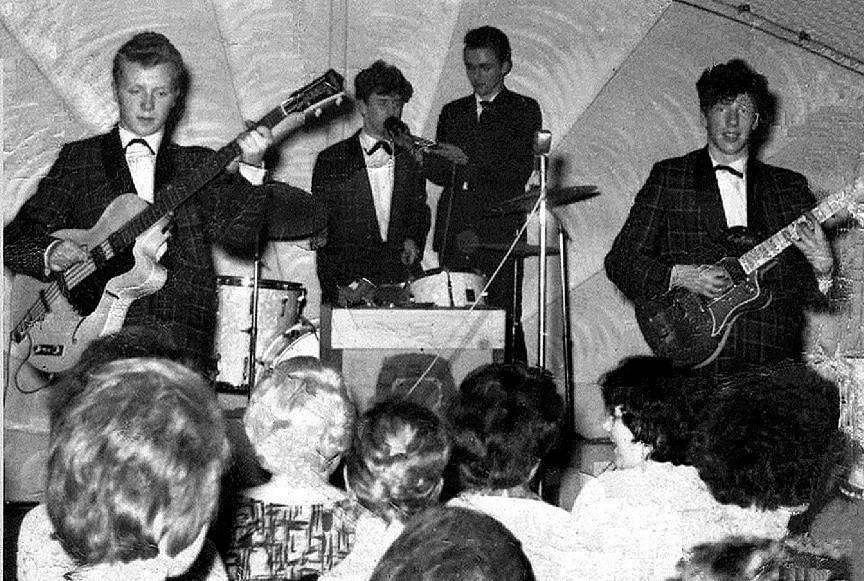 This is the first performance pic of Miffy that I have. He held the microphone for me at Morecambe Floral Hall in Sept, 1960.
During 1962 a 16 year old David John Smith from Preston Lancashire met Paul McCartney and saw 'The Beatles' at a Cavern lunchtime session. He was so impressed by them that he wrote to the music Press. To his surprise one of his letters was not only published, but also blown up with a page headline and a photograph. It was the very first national headline that The Beatles ever had.
When I left school I started as an apprentice at an electrical contractors and before long I got Miffy a job there too. We stayed for about a year and both left not really knowing too much about electricity!!
In 1962 he went with 'The Bobcats' to France for six months.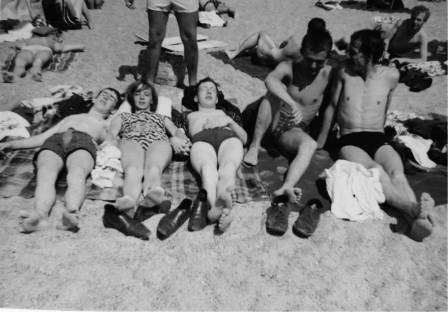 In the above picture, Miffy is second from the right, enjoying the beach at Biarritz in France 1962.
Then after France a new band emerged, later to become 'The Puppets'. They had the good fortune to be managed by Joe Meek and David enjoyed being their roadie. He did many big shows with them and they also introduced David to Joe.
Meanwhile, back in Preston a new Friday night venue was opening at the Saul Street Baths. David was asked to be the compere. It was suggested that he sang a few numbers with one of the bands booked, Peter Illingworths' band 'The Fabulous Falcons', with Robb Shenton on piano.
In a short time the new ensemble were doing good business and the band's name was changed to 'David John and The Mood'. They achieved a record and management deal with the Eric Easton Agency, who was then the Rolling Stones Manager, and a place on a 1964 Rolling Stones Theatre Tour was arranged. The single 'Pretty Thing' was recorded at Regent Sound in Wardour Street with Mick Jagger and Keith Richards both in attendance, adding to the percussion mayhem. The record was released on Decca Vocalion to coincide with the tour but the response wasn't as expected and they were kept in the shadow of the Stones as far as the Agency was concerned.
After a few TV shows and altercations with the Management, the band left Eric Easton.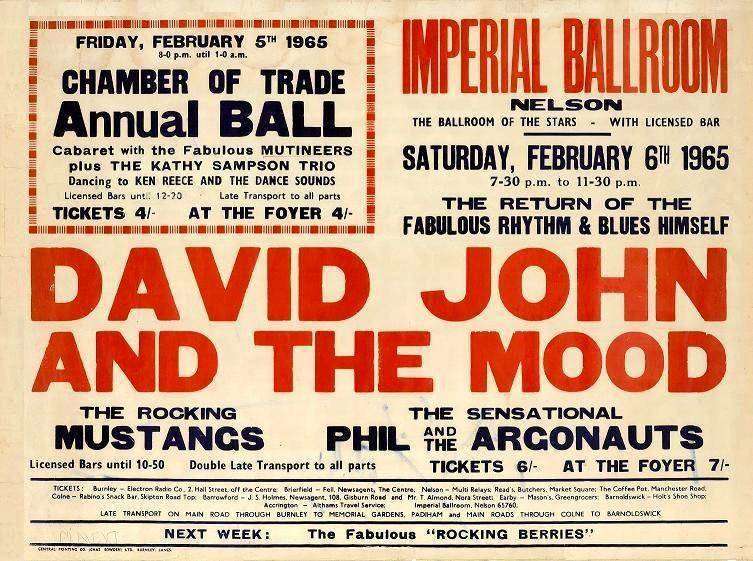 The band criss-crossed the country playing great R and B music, and went down well everywhere!!
David John was an unusual and charismatic vocalist using improvisational skills so that every song and performance was different. The band played a whole range of venues from small clubs to City Halls and Theatres, working with many major artistes.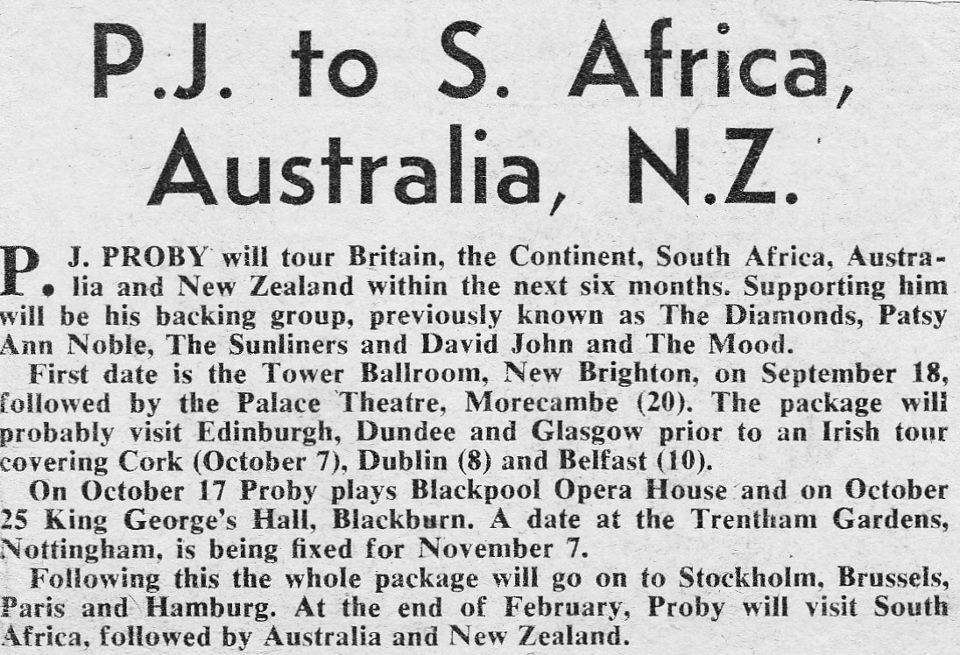 They signed with a Lancashire Agency 'New Age Partnership' on the strength of a scheduled P.J. Proby World Tour, a tour which because of Proby's temperamental behaviour lasted precisely three nights. The Continental, South Africa, Australia/New Zealand and Coast to Coast American dates all had to be cancelled.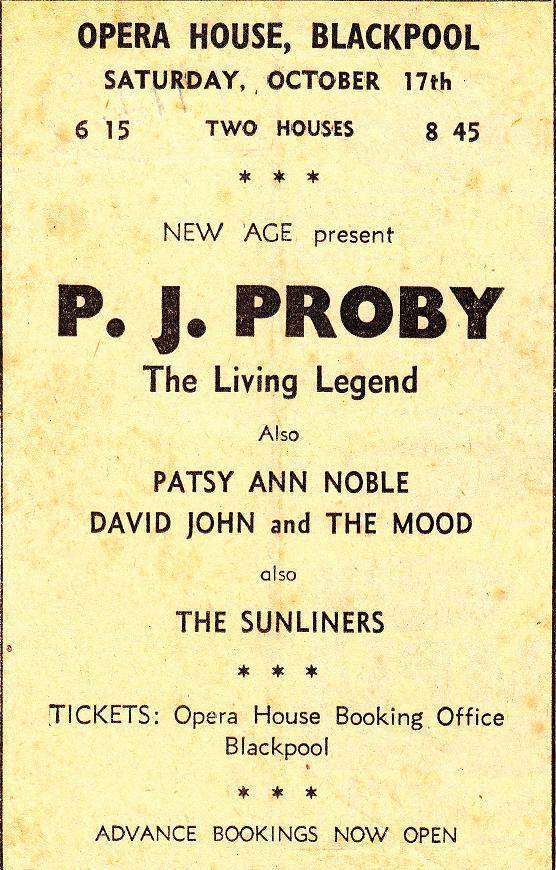 At this juncture the band moved to London and worked with Georgio Gomelski, whose bands included the Yardbirds, Julie Driscoll, and Gary Farr and the 'T' Bones, all working the London Club Circuit.
After beating on Joe Meeks door, they were auditioned and signed by Joe and their first single with him 'Bring It To Jerome' was released on the Parlophone label, which provided them with some success, although not as much as they had hoped for.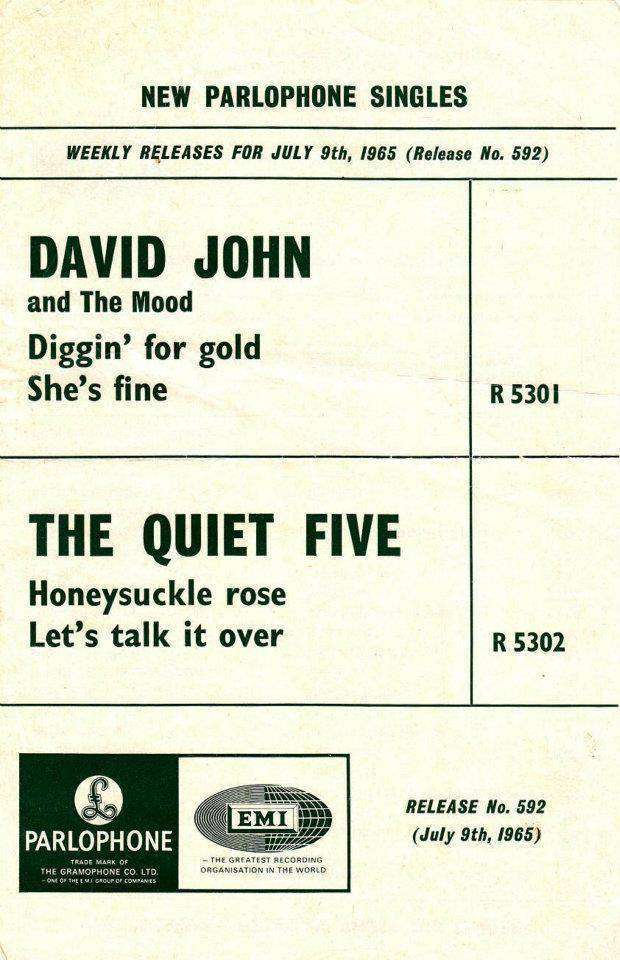 Following the release of Joe Meeks' second record with them, 'Diggin' for Gold', approaches were made by the huge Nelson Imperial Ballroom, who were starting their own agency. David John and the Mood used to attract capacity crowds along with the best of the major acts performing there and the prospects appeared good but, through bad management and incompetent business practice, the band once again floundered.
The band broke up in late 1966 and with the untimely death of Joe Meek, David really stepped into the background only doing the odd gig after that due to his severe lack of confidence and other health issues, which of course robbed us all of his fantastic talent.
In 1969 he joined with Dave Millen Ex Puppets guitarist, and recorded an album 'Astral Navigations' at Holyground Studios in Wakefield UK owned by Mike Levon it's a great album and is available at
He achieved Legend status in Preston right to the end and will be sadly missed by his wife Sue, and his many friends, group members and acquaintances.
RIP David John Smith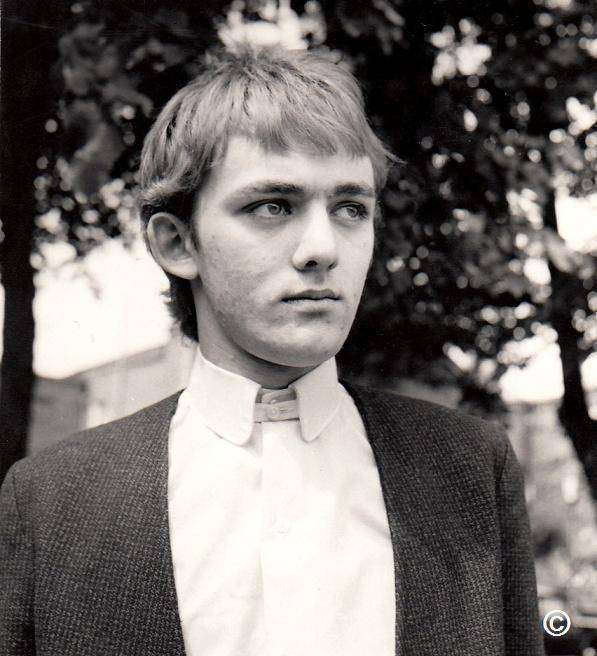 Here are some pics of David John and The Mood I took on a visit to Wales: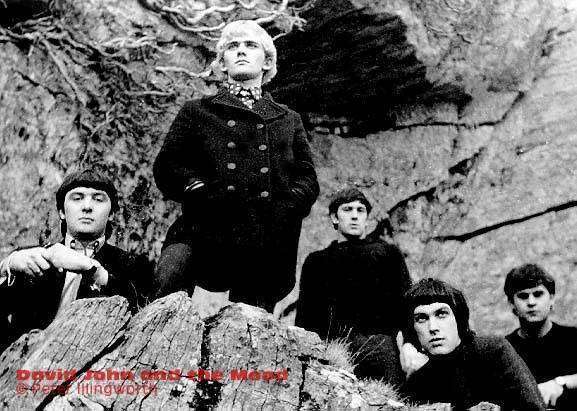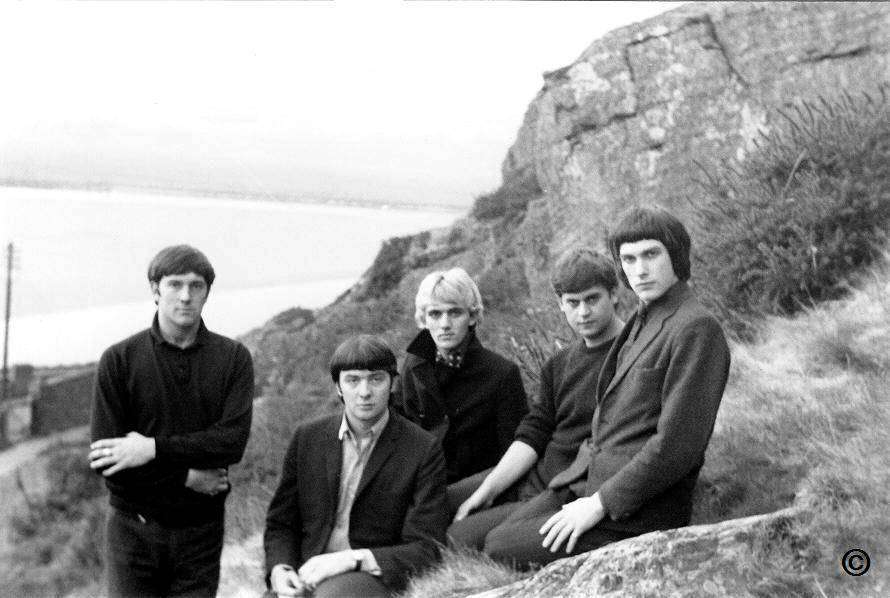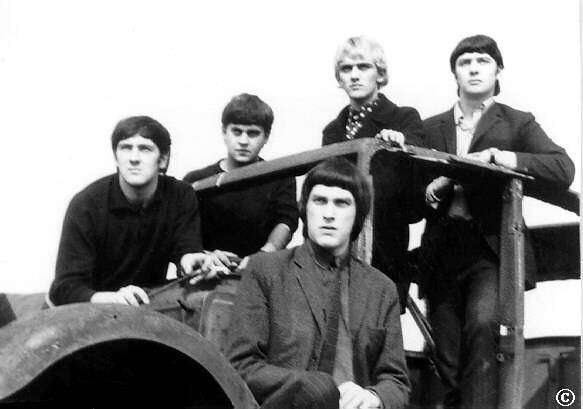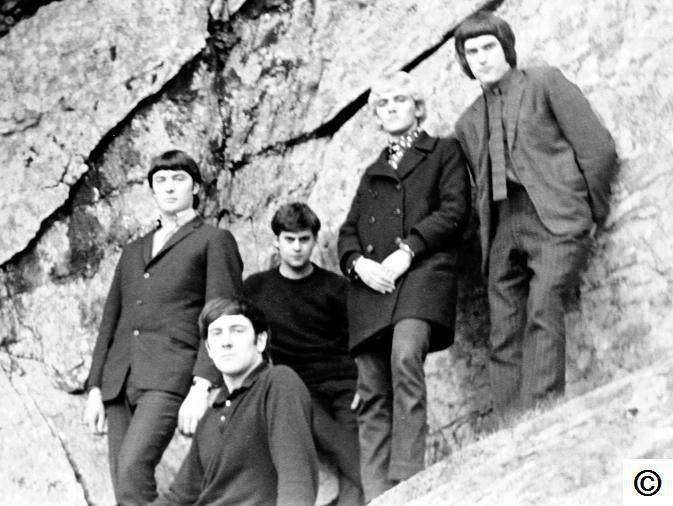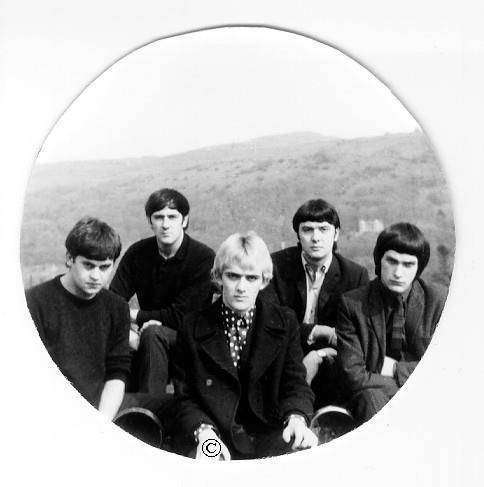 They looked 'Moody' didn't they…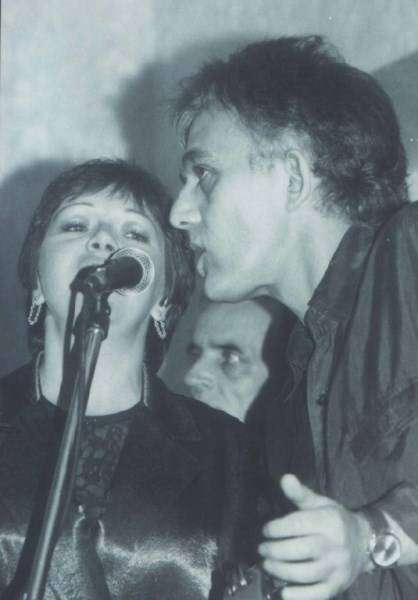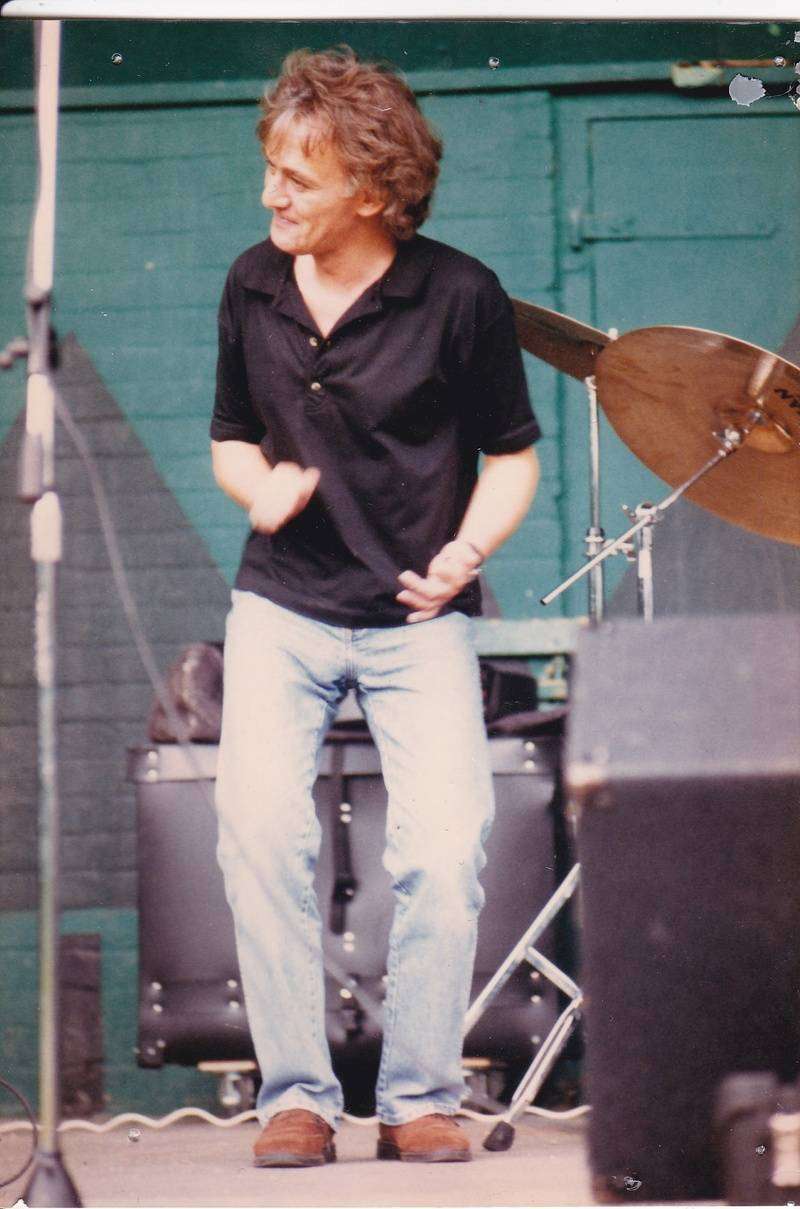 Thanks to Peter Illingworth for all your help in preparing this obituary.