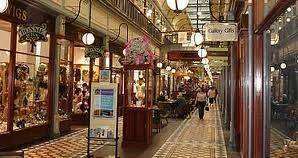 Spruiking
Chapter 14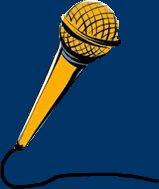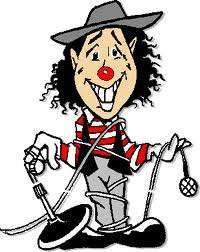 One day in 1992, (when singing with my band Monkey Business at The Junction Markets, here in Adelaide,) on a very sunny Sunday afternoon, I met someone I knew, and that meeting changed my life. When I asked him what he was doing he replied 'spruiking'.
I asked him what that was, and he told me that it was the gentle art of persuading people to come into a specific shop by using your own skills on a microphone.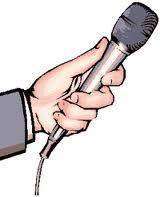 He also said to me that he thought it was right up my alley and it wouldn't interfere with my Quiz nights or Singing gigs, so would I like him to introduce me to his boss, Nigel who ran a spruiking agency by the wonderful name of 'Noiseworks'.
I went to meet Nigel in his office upstairs in one of the many arcades, here in Adelaide.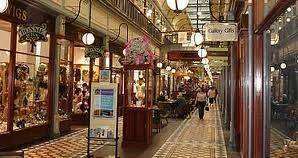 We had a quick chat then he pointed over to a table that had quite a few items on it. There was a small amplifier and a microphone right next to it. He said turn the microphone on and imagine you are standing at the entrance to a store and describe the items on the table. Well I'm very experienced with microphones etc., so I just talked about what was there. There were marked down prices on most things, so I highlighted them. 'Sell the sizzle not the sausage' is something I had learned along the way. (Have you ever tried selling a band out?)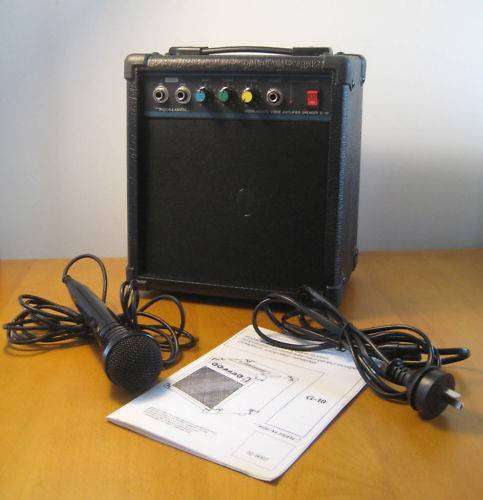 After a few minutes Nigel, said "What are you doing for the rest of the day, are you free?" I said I was and he asked me to go to a store called Dollars and Sense which was downstairs on the main shopping strip in Adelaide, Rundle Mall. Within just a few minutes I was down at the store introducing myself to the manageress, Jodie, and informed her that I was to be her spruiker for a few hours. So less than half an hour after meeting Nigel I'm actually working in the biggest Mall in this fabulous town, and that for me was the start of something big.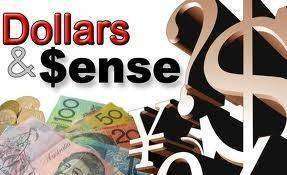 Not long after I started my own spruiking agency and reached the dizzy heights of about 60 Spruikers on my books!! (Including Nigel!!) Over the next few years Des O'Reilly Spruikers were just about everywhere and worked at some twenty different shopping centres and many many individual stores, in and around Adelaide. Spruiking has been good to me over the years.
What follows is a list of stores where I've spruiked. These were all 'single spruiks', where the entire session takes place at the one store.
Rundle Mall Shopping Centre
Dollars and Sense
Ren.Tower Restaurant
Woolworths
Goldmark Jewellers
Edments Jewellers
BBs Cafe
Bedroom Mazurka
Great Discoveries
Bookworld
Faulty Towels
Black Magic Jewellers
Haus FX
Shiels Jewellers (two stores)
Just Jeans
Zippys Snacks
Zamels Jewellers
Speed's Shoes
Arndale Shopping Centre
Sheils Jewellers
Great Discoveries
Grahams Jewellers
Goldmark Jewellers
Zamels Jewellers
Castle Plaza
Bookworld
Zamels Jewellers
Centro Colonnades Shopping Centre
Athletes Foot
Betts and Betts
Spendless Shoes
Strandbags
Jeans West
Michael Hill Jewellers
Cheap as Chips
Copperart
Angus and Robertson
Bakers Delight
Rita Louise
JR Surf and Ski
Goldmark Jewellers
Rabbit Photos
Handbags International
Zamels Jewellers
Fruit Villa
Sheils Jewellers
Craigmore Shopping Centre
Cheap as Chips
Dernancourt Shopping Centre
Handbags International
Elizabeth Shopping Centre
Strandbags
Rabbit Photos
Target
Goldmark Jewellers
Great Discoveries
Shiels Jewellers (two stores )
Bedroom Mazurka
Edments Jewellers
Grahams Jewellers
Elizabeth South Shopping Centre
Cheap as Chips
Westfield Marion Shopping Centre
Rabbit Photos
Bookworld
Brashs
Goldmark Jewellers
Sports Lover
Di's Leather Shop
Edments Jewellers
Sheils Jewellers (two stores)
Campbells Newsagency
Grahams Jewellers
Modbury Post Office
Northpark Shopping Centre
Zamels Jewellers
Parabanks Shopping Centre
Sheils Jewellers
Woolworths
Payneham Shopping Centre
Cheap as Chips
Port Adelaide
Cheap as Chips
Prospect
Cheap as Chips
Salisbury Shopping Centre
Zamels Jewellers
Sefton Park Shopping Centre
Target
Westfield Tea Tree Plaza Shopping Centre
Goldmark Jewellers
Charlie Chan Restaurant
Sportslover
Edments Jewellers
Bookworld
Great Discoveries
Zamels Jewellers
Rabbit Photos
Grahams Jewellers
Bedroom Mazurka
Brown Sugar
Hindley Street
Timezone
Wayville Showgrounds
The Boat Show
The following is a list of what's referred to as 'multi spruiks', where the job is to work around the entire Shopping Centre, going from store to store.
Aldinga Central Shopping Centre
City Cross Shopping Centre
Centro Colonnades Shopping Centre
Myer Centre, Rundle Mall
Fisherman's Wharf, Port Adelaide
Port Mall Shopping Centre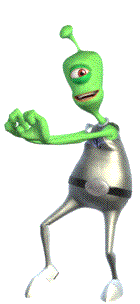 I definitely had a passion!!
I ran the agency for about three years, then carried on spruiking myself until 2006 before taking a break after 14 years. It's a funny thing Spruiking, it can be very tiring because you have to keep up the 'performance', and make no mistake folks it is exactly that, a 'performance', for the duration of the spruik which is normally for three or four hours at a time.
Does it work? I think the body of work which was constant over the 14 years, states very clearly that it does. If done correctly a decent spruiker can increase the traffic flow in a business immeasurably, you simply have to create the desire and atmosphere where the good folks are feeling comfortable, and at this point I will add 'happy'. It has been my belief all along that a happy shopper spends money, and a not happy shopper doesn't. I also noticed that in the main, people don't read signs. Many a time I would hear people say "Hey, he just said there's a sale on", and I would be standing underneath a giant sign saying 50% off Sale.
From the performance point of view, it's brilliant. You don't get much more 'live' than this!! You operate right on the ground amongst the people, and quite frankly I found it to be a 'buzz'. I loved it and I'm happy to say I was able to generate decent money for the stores I spruiked for over the years.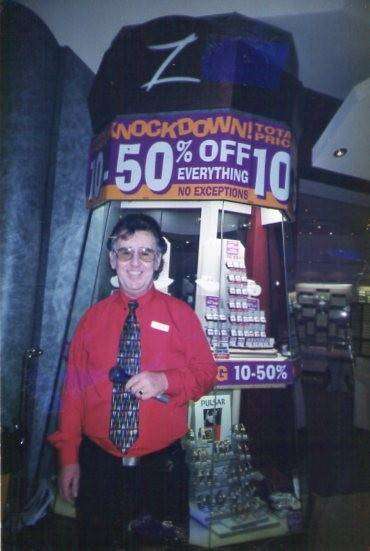 When spruiking at the same store regularly, everybody gets to know you. There was another plus, for example I spruiked at Zamels Jewellers at Colonnades Shopping Centre for about 8 years, every Thursday, Friday and Saturday, from 11.00am till 2.00pm. It became clear to me that quite a lot of people, mainly older people, used to stop and talk to me and very often they would tell me that they hadn't actually talked to anyone at all since they last saw me!! Now that could have been a day or two or indeed a whole week… That used to happen a lot and of course it shouldn't have. So folks please be aware that if you happen to see an older person regularly on your daily travels, please acknowledge them. Ask them how they are and smile at them. It takes seconds and you have no idea at all what that sort of contact really means to a lot of people.
Spruiking plays an important role.