Dave Millen 1943-2010
Sadly I have to let you know that Dave Millen, The Puppets guitarist passed away on Tuesday Jan 19th, 2010. He had advanced lung cancer and a brain tumor plus other complications and according to his daughter, Lee, who was with him at the time, said, "He died peacefully, comfortably, quietly and painlessly in hospital in Welwyn Garden City".
RIP Dave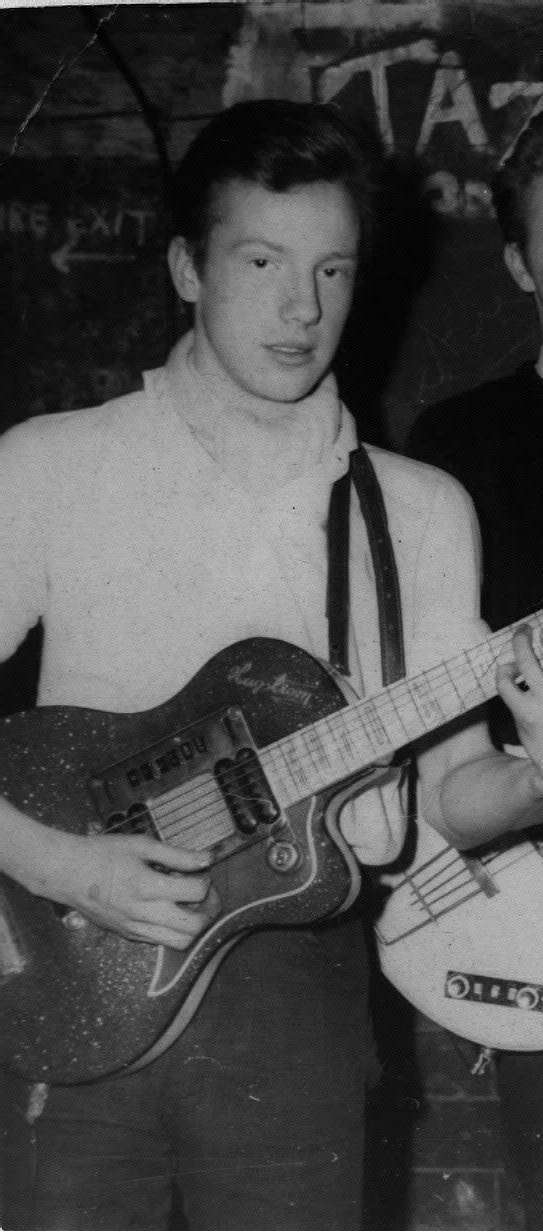 "One of the very best guitar players I've ever seen".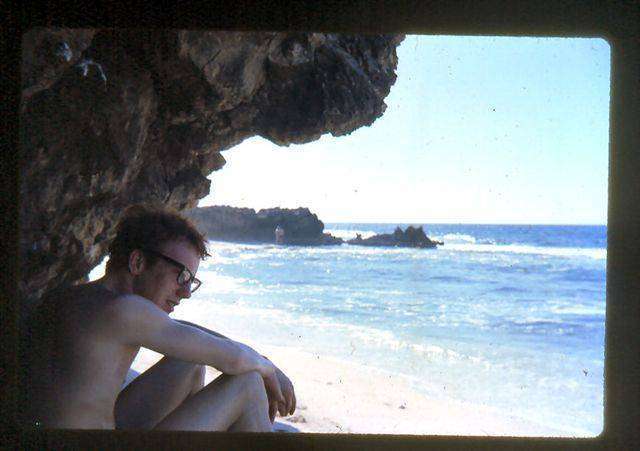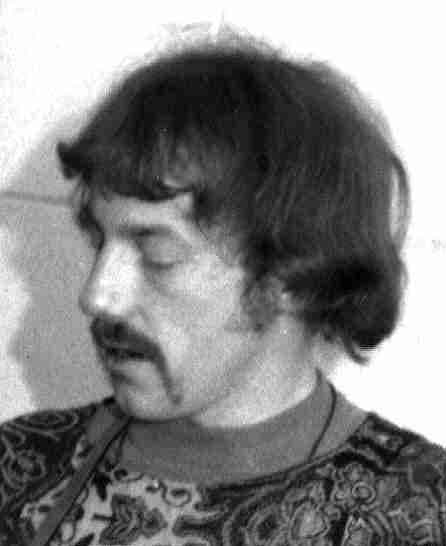 Photo Copyright ©Dave Wood: Holyground Studios Wakefield UK
RIP : DES ~~~JIM~~~DON : RIP
Dave Millen
I first met Dave in 1959. He was the guitarist with Bob Johnson and The Bobcats, without doubt the best beat group in our town of Preston Lancashire. I used to see them around the traps and Dave always stood out, always leading from the front, he was extremely versatile.
I joined The Bobcats later and apart from a stint with Rory Storm in Liverpool, I remained in the same band with Dave until the end of the sixties. After Joe Meek picked us up, and became our recording and personal manager, things really started to move. Joe changed our name to The Puppets then quite early in the piece we were asked to back American, Little Miss Dynamite, Brenda Lee. Now Brenda was truly a huge star, famous for rock songs and big ballads, and as we were just three young lads from Preston, all around 18 at the time, simply to be asked, was a huge honour. When you think about it we were a trio, guitar, bass and drums, so there was a lot of responsibility on young David's shoulders as he was playing both Rhythm and Lead guitar. The only instrument playing the chords for a huge star like Brenda Lee, he managed it very well indeed. From there our reputation spread quickly and we were asked to back other Americans, The Fabulous Ronettes, Big Dee Irwin, Dee Dee Sharp, and Gene Vincent.
This little trio from Preston had a sound far bigger than you would imagine, backing and working with some of the biggest stars on the planet at the time. The main reason for this was simply Dave's expertise. He had the uncanny ability, seemingly always, to play appropriately. He was truly unbelievable, sometimes you would swear you could hear two separate guitars. In fact, Dave was able to play all sorts of styles like Barney Kessel, Chet Atkins and Les Paul, plus he was a great Jazz player too. Hank Marvin style was no problem, nor was Duane Eddy. Dave had this wonderful ear and very very quickly he was able to grasp a new song or arrangement. In fact all three of us picked things up quickly. We also played for a whole bunch of Brit stars, but the two biggest were Crispian St Peters who during the six months that we were his band, had two top five Hit records, and Billy Fury, Britain's best rock balladeer, and a top top artist!!! Dave and I shared the lead singing in The Puppets but Jim also sang. We all sounded well together, which is probably another reason why we were selected often as a backing band, as we could provide decent harmonies behind solo singers. We introduced a new member to the band, Don Parfitt, who not only played but sang both solo and backups, adding more strength to the whole process.
The Puppets came to an end in 1967, and both Dave and I found ourselves back with Bob Johnson & The Bobcats.
About a year later myself, Dave and Daz Smith, went out under the name of 3D. We played once a week at The Lancaster Hotel in Preston, helping to establish the house as Preston's leading Rock venue. I recall we used to play a number by Mose Allison called 'Parchment Farm'. We extended this song to last the whole set, around 30/40 minutes, with each of us taking a long solo. Dave's solos were exceptionally good. So from my point of view Dave was simply a brilliant guitarist, very very talented indeed. I consider myself to have been fortunate to have worked with him. We stayed in touch over the years, and he sent me some of his keyboard tracks and he was excellent on those too. He was an exceptional musician. RIP Dave, good working with you.
Des.