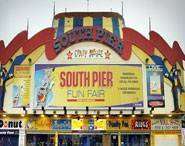 On The Way
Chapter 4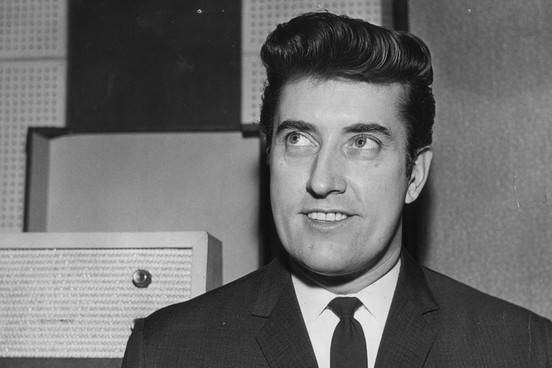 New Musical Express names Joe Meek as Greatest Producer Ever

April 18, 2012
Sixties maverick Joe Meek has been named as the Greatest Producer of All Time by The New Musical Express. Meek, who produced records by the likes of Lonnie Donegan, Billy Fury, Shirley Bassey and Gene Vincent, and is also credited with inventing a number of techniques which have gone on to be staples for countless artistes while recording their albums.
If you want to see the complete results here's the link: NME.com/blogs.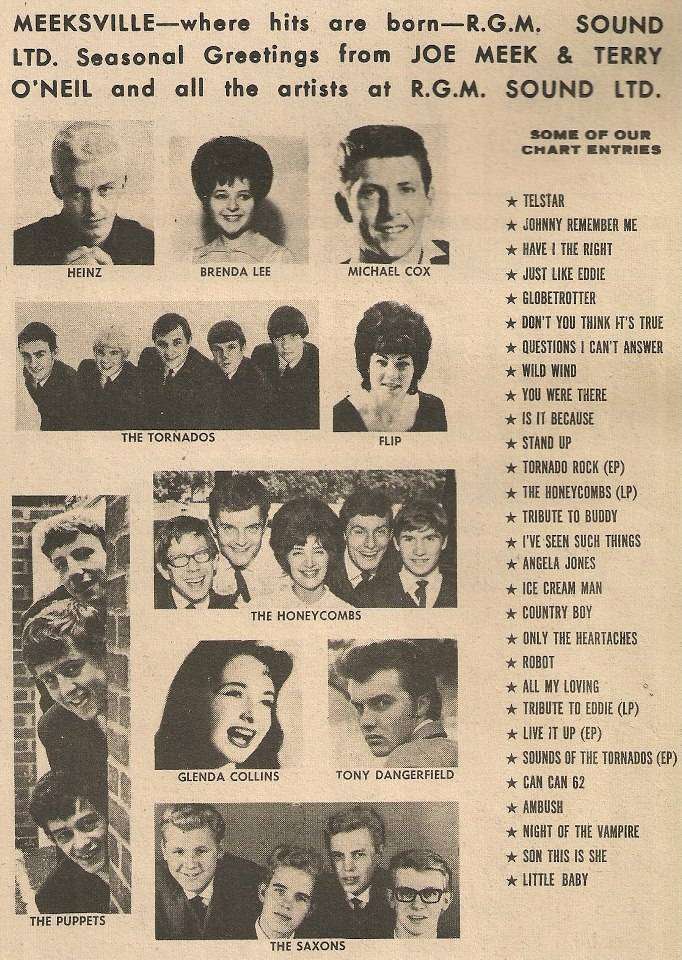 We were all aware of Joe Meeks status in the business so we thought we were very fortunate indeed to be in his stable. In some of our early recording sessions with Joe we put down such tracks as Money, Fortune Teller, Love Is Strange, Roll Over Beethoven, My Name Is Mud, Zip a Dee Do Dah, Little Bitty Pretty One, and Three Boys Looking For Love the sort of numbers that The Beatles and other top groups up North were playing.
I remember the expression on Joe's face as he smiled at us and said "It won't sell!" All those numbers are locked into the infamous T-Chest Tapes. One day I hope they will eventually be released. I particularly remember 'Love Is Strange' Joe doubled and trebled the vocals remember this was before multi tracking. It sounded fantastic. Joe wanted us to be free to promote the song on TV, but we were already booked for a tour of Germany backing Gene Vincent, followed by a Summer season in Blackpool also backing Gene and right in the middle of the season the Everlys brought out their version and got to no 1. So Joe decided not to release it.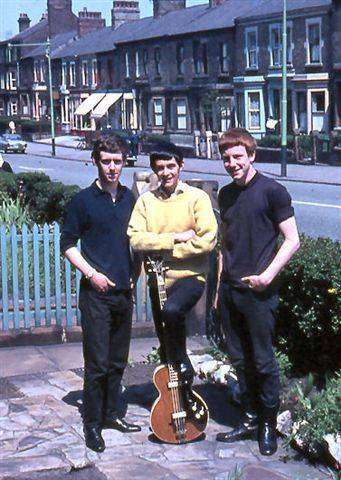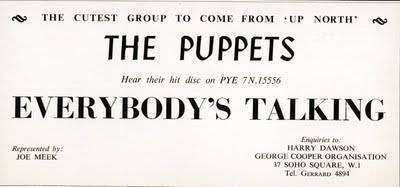 Here's another two recordings The Puppets did with Joe Meek:
Baby Don't Cry
Three Boys Looking For Love
Six months later, after The Beatles broke, just about everybody was doing those sorts of numbers!! Our first release was 'Everybody's Talking', and, at the same session we recorded what we thought would be our second single, 'Poison Ivy', a Leiber and Stoller number. When Joe sent the Masters off to Pye Records, somehow there was a mix up and the physical records arrived with 'Everybody's Talking' on the 'A' side and 'Poison Ivy' on the 'B' side.

Our TV debut was on Thank Your Lucky Stars, a British TV show, and, in fact, on that particular show the American star was Del Shannon singing 'Runaway', The Karl Denver Trio were there too, with their big hit, 'Wimoweh' and a few of us were making our first or second appearance on T.V. Cilla Black with 'Love of The Loved' Dave Clark Five and Brian Poole and The Tremeloes singing their version's of 'Do You Love Me'. We had an excellent day! At the end of that show we all wished each other well, and as I recall, we were the only act that didn't have a hit with the number we did on the show!! (Boo!! Hoo!!)
Kevin Mulrennan, the author of the original book, Thank Your Lucky Stars, has rewritten and updated it, and it now contains seven times as much info as the original. Fully revised and expanded, this history of the influential 1960's pop show contains a wealth of facts, information and trivia on the weekly pop show that ran from 1961 to 1966. In addition to the Puppets, The Beatles, the Kinks and the Rolling Stones were among the many hundreds of artists that travelled up the M1 to the ATV studios in Birmingham to appear on the show. Chapters in the book deal with the history of the show, an analysis of the surviving episodes, a detailed look at a rare surviving script, a discussion of the crew, books and records, the artists who appeared from 1961 to 1966 and the songs they performed as well as details about the Australian version of the show.
Fully illustrated throughout, there are many references to how the show was reported in the U.K. press. Original host and television and radio legend Pete Murray has very kindly written the foreword:

Pete says:
"Thank Your Lucky Stars was a pleasant and easy programme to work on. We were given plenty of freedom to play whichever songs we wanted.

The big difference between Thank Your Lucky Stars and Top of the Pops – Lucky Stars was not driven by the charts – we had the complete freedom to play whatever we wanted. I remember meeting The Springfields on the show, and I really enjoyed working with them – what a lovely group of people, really friendly! Thank Your Lucky Stars was a great sixties tv show that has been sadly neglected in the archives in recent years. I am delighted that Kevin Mulrennan has brought out this long overdue book. I'd like to say that not just on behalf of myself, but also on behalf all the others who worked on that lovely show.

Pete Murray, Thank Your Lucky Stars presenter, and original host of Top Of The Pops, August 2021
Thank Your Lucky Stars was unique in that it straddled the pre and post Beatles era of British pop music. There are brief biographies of all the artists appearing on the show, as well as the guest Disc Jockeys. In addition to the main hosts (Pete Murray, Keith Fordyce, Brian Matthew and Jim Dale) I have discovered that John Benson, Martin Locke, Simon Dee and Don Moss introduced the show too. Fans and performers alike recall their memories of this super show.
Kevin has released a Kindle version of the book with the paperback being launched on the 14th September… It is available on Amazon and can be ordered worldwide.


Joe Meek as our Manager, placed us with The George Cooper Organisation in London, just about the largest agency looking after most of the Pop and Rock Acts in the country. With the exception of Cliff Richard, whom I've never met, the Agency looked after people like Joe Brown, Cuddly Duddly, Dickie Pride, Vince Eager, Billy Fury, Lance Fortune, Marty Wilde, Danny Rivers, Jess Conrad, Michael Cox, Johnny Kidd and the Pirates, and lots and lots of others.
We became one of the 'house' bands, and would do concerts where we would open the 'bill' ourselves, do two or three numbers then stay on stage and back one, two or even three solo singers. We would then open the second half, once again staying on stage at the end of our spot to back another couple of solos, then usually the top of the bill was self sufficient.

It was a fabulous experience backing and being on stage with so many different artists. During our time with the George Cooper Organisation we backed American stars such as Peggy Lee (Little Miss Dynamite), The Ronnettes, Big Dee Irwin, and Dee Dee Sharp, the lady who did Mashed Potato. I remember Dee Dee's mum said to me once 'You play the drums with real Soul brother!' You know that comment meant so much to me at the time.

We did lots of shows, about 180/200 with Gene Vincent, (the 'Be Bop A Lula' man), It was just a few short years earlier when I had listened avidly to 'Be Bop A Lula' at Ian Thompson's house with the gang I used to knock around with, little realizing that I would actually take to the stage with this great Rock 'n' Roller as his drummer and back up vocalist!!!
I don't know just how many UK artists we backed during our time, but it was considerable.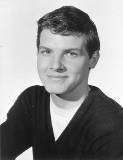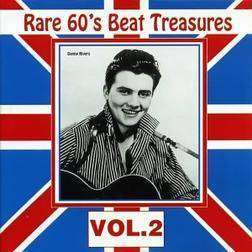 And I'm sure there are many I haven't mentioned.
We also did lengthy and happy stints with both Crispian St. Peters and Billy Fury, a friend and a fabulous artist.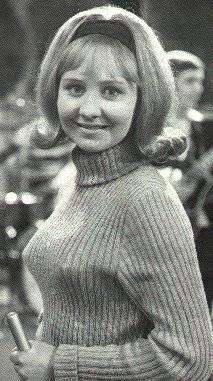 We had the good fortune to work on the same shows as a lot of the top acts of the day…The Walker Brothers, Del Shannon, Gene Pitney, PJ Proby, Swingin Blue Jeans, Manfred Mann, Tom Jones, Moody Blues, Gerry & the Pacemakers, The Beatles, The Rolling Stones, The Kinks, Spencer Davies Group, Brian Poole & the Tremeloes, Dave Clark Five, Cilla Black, Julie Rogers, Frank Ifield, Roy Orbison, Lulu, The Applejacks, The Honeycombes, Millie, The Seekers, and lots and lots of others.
I remember terrific touring times in the '60s – You would jump onto a 52 seater coach and travel the length and breadth of the country doing shows, this was pre-motorway, pre-freeway, so the travelling was hard. The impromptu concerts that used to take place on the coaches were excellent!!
Lulu particularly, absolutely 'starred' at this. She was just the best!! It was like she knew every song going… she was Amazing!!!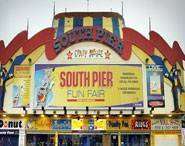 When we did the Blackpool summer season at The Rainbow Theatre South Pier in 1965, we came off stage one time and Lulu was waiting for us in our dressing room!! She had been working in Manchester and she came all the way over to Blackpool just to see us!!
During our time with Joe we were featured in a Top Rank 'Look At Life' documentary, which was filming the making of a record at Joe's studio, RGM Sound.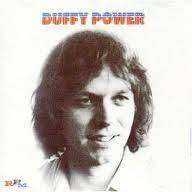 We also did a 'Beatlesque' TV commercial, backing Duffy Power, for 'Bandit' chocolate biscuits. Go with a bandit, yeah yeah!! We played at the famous London Palladium too.
And we were lucky enough to do a couple of tours abroad. One in Cyprus, North Africa and Malta and another in Aden and Bahrain and the Persian Gulf… and ALL in 1965.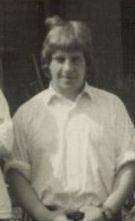 A significant year was 1965 as we also took on a new member, Don Parfitt. We had played at a pub, I think it was called The Ilkley Moor, yes that's right the famous one from 'On Ilkley Moor Bar Tat!!' (No I've never known what it means either!) Don was playing the organ in the support band, 'The Keys', and he was excellent… just what we wanted, so we offered him a job with The Puppets.
A few days later we were in our 'office' in the Deepdale Hotel, in our home town, Preston, (which incidentally was owned and run by a couple called Cath and Tommy Jackman… The pub silly, not the town…Now these were special people and we'll get to them in a minute…), when Don came into the pub and said in his thick Lancashire/Yorkshire accent, (He came from Todmorden!!!), "See-thee, I've thowt 'baht wot you said and yers, I want in't Puppets…", or something like that. He might have just said "Yes, I'm in, thank you!" Don has a wonderful sense of humour.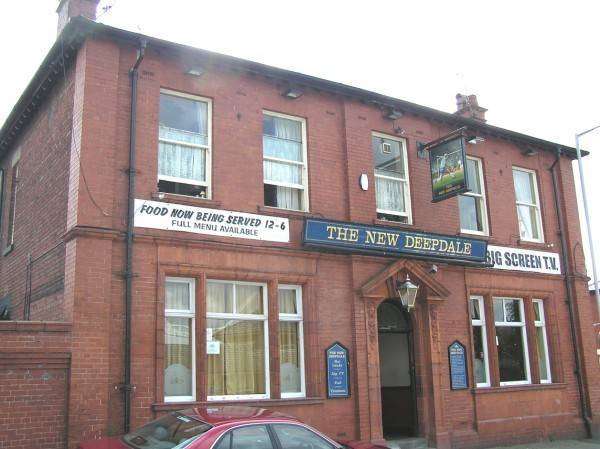 I always felt that Don gave us another dimension, he could sing as well as play but it must be said that his organ was incredibly heavy!!! I've just remembered something, I was carrying the big Leslie organ speaker with Don on the South Pier at Blackpool when all of a sudden he lost his footing and the speaker caught him on the side of his head and knocked him clean out!! At that time of course the old band in a box hadn't been invented yet, and walking on piers is always fraught with danger.
A couple of words about Tommy and Cath Jackman, Landlord and Landlady extra-ordinaire! Not only did they look after us an absolute treat, and even loaned us money for petrol when we were too broke to get to the gigs, but quite unbelievably, Jean Shenton, Ray's wife, is not only the Jackman's niece, but was actually working in the pub when all this was happening and can remember us all very well!!