Gigs & Gigs & Gigs
Chapter 5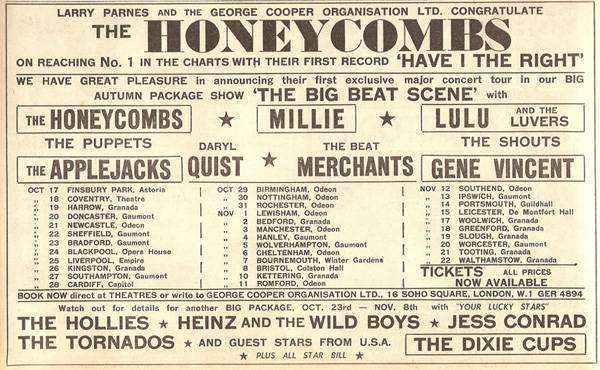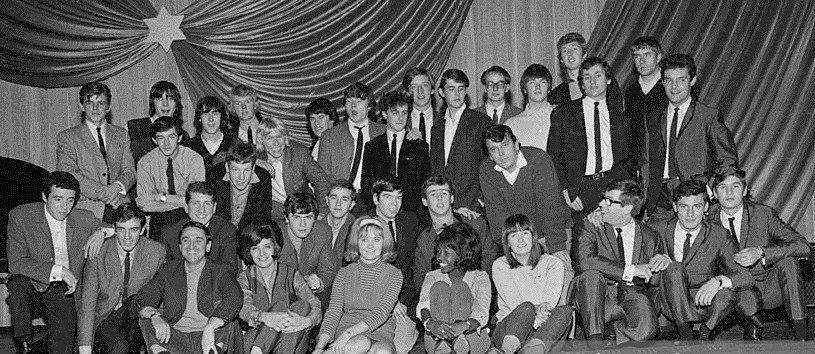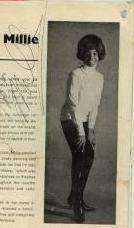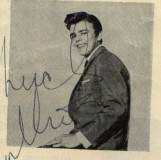 A few of the old 'Concert' programmes have survived. I have one of them, from 'The Big Beat Scene' tour of 1964, a nation wide 'jaunt' of the U.K. On that particular trip, with our band, The Puppets, were The Shouts, The Beat Merchants, Daryl Quist, Gene Vincent, The Applejacks, Lulu and the Luvvers, Millie, and The Honeycombs.
The tour was six weeks long, with two shows per night. The Puppets backed Daryl Quist and, then, augmented with a couple of trumpets, we backed the delightful Millie' of 'My Boy Lollypop' fame. It was an excellent show, with many impromptu concerts on the coach, with Lulu usually starring!!!
We became good friends with The Applejacks and used to stay at the home of the parents of their Bass player, Megan Davies, whenever we were around the Midlands, for ages after that!! I'm very happy to tell you that Megan read these pages and got in touch, and it was lovely to catch up with her. They were good people!!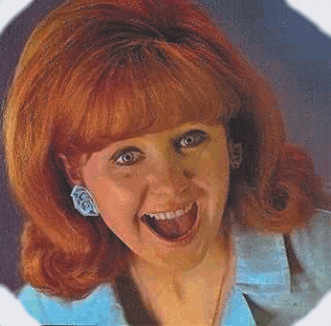 The Shouts backed Gene Vincent on this occasion, and I'm pretty sure that this would have been the first time that Gene had seen us. I know that he contacted the Agency personally, and asked for us to back him on an upcoming tour! Now this was the guy who sang 'Be Bop A Lula' you know… asking for us!! It don't 'alf make you feel good!!!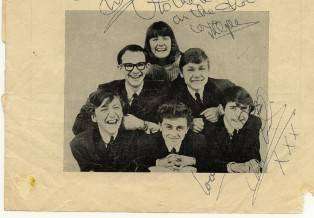 I haven't mentioned The Honeycombs yet, who were also from Joe Meek's stable. They had a fabulous hit record with 'Have I The Right' and their drummer, Honey Lantree, was great! (Me being a drummer I tended to check out the other drummers on the tour!!!) Honey has been President of the 'Joe Meek Appreciation Society', and is helping to keep Joe's name alive.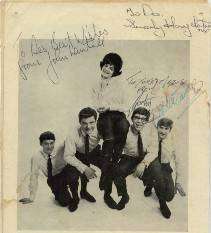 The Puppets were doing a Sunday Concert on the 20th September 1964, at the Queens Theatre in Blackpool, along with Jerry Stevens, Tom Jones and The Playboys, The Paramounts and, topping the bill, The Swinging Blue Jeans. During the afternoon, whilst everyone was going through their stuff, an amazing noise suddenly erupted from the tannoy speakers in the dressing room. Nobody told us that Little Richard was on the bill!!! But no, it wasn't Little Richard!

This was the first time we had heard Tom Jones singing! Our first sight of Tom was amazing too. Here was a long, gangly guy, wearing blue jeans and an open necked shirt, sleeves half rolled up, and cuban heeled boots adding yet another couple of inches, singing Rock 'n Roll like you wouldn't believe!!! As I recall it was a blistering version of 'Long Tall Sally'. Doesn't surprise me at all that Tom is still going. What we saw then was special.
One of the songs we used to do in our stage act was 'Poison Ivy', (the song we thought was to be the 'A' side of our second single, but was mixed up and printed as the 'B' side of our first single, 'Everybody's Talking'), and when The Paramounts saw how well the song went down with the crowds, they recorded and released the number themselves, getting a top four chart hit!!


Soon after they changed their name to Procol Harum and had a world wide hit with 'A Whiter Shade Of Pale', and the rest, as they say, is history! Good on 'em!! They were a good group and it was a great song!! I would just like to add that we were fortunate here, because it was The Puppets version of 'Poison Ivy' that made it onto the 'Songs of Leiber and Stoller' album which was released in 1993!!

In 1965 we backed Gene Vincent on tours of Germany and Scotland. We also did a Combined Services Entertainment Tour of Cyprus, North Africa and Malta that year with Vince Eager, entertaining the British troops. And later still, that same year, we rejoined Gene Vincent to do the 'Gerry and The Pacemakers Summer Season Show' at the South Pier in Blackpool!
And after ALL that, we scored another CSE tour abroad, this time Aden, Bahrain and The Persian Gulf, with Mike Cox. A busy, busy year indeed, with a whirlwind of memories!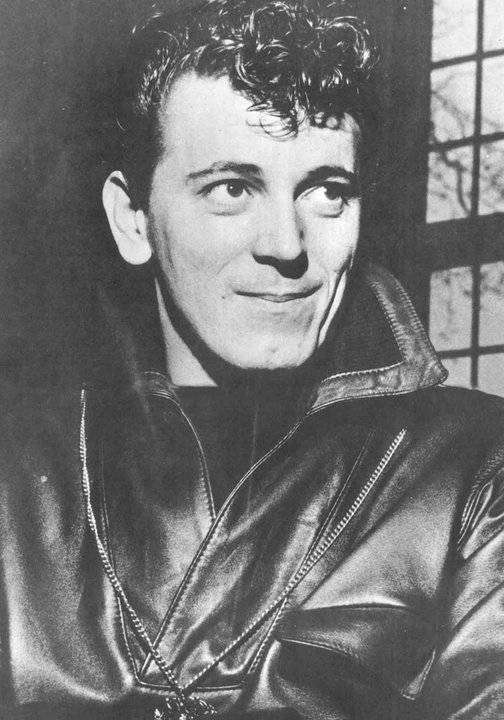 In Germany, with Gene Vincent, we were booked for the 'Star Club' circuit, which were all over the country, and we discovered just how big a star Gene was there!! He was HUGE!!! Gene attracting large crowds wherever we played. Jim, our bass player, met his then wife to be, Karin in one of those crowds, when we played the club for a week in the Port of Kiel.

Jim and Karin married in the late 60's and are still together today! They have two grown up children and continue to live near Preston, U.K. These days Jim is retired and loving it!!
Hamburg, in Germany, was an incredible place to be because at the time there was a curfew on for people under the age of 18 who, apparently, had to be indoors by 10pm. So we used to do two shows a night, one for the under 18's and one for the 'adults'. Gene, having been to Hamburg before, took us to a bar where, it turned out, all the 'waitresses' were actually blokes! When one of the band members tried to hit on one of these 'waitresses' Gene thought it was hilarious!!! He had that kind of humour you know!
Talking of humour, when we first arrived in Germany we met up with a guy called Ernie, a guitarist from Liverpool. He'd been playing the circuit for months and was happy to help us out with the local lingo. We were sitting in this café with Ernie one morning – well, early afternoon really -and wanted to order some breakfast. We asked Ernie what 'eggs' were in German. "Eyes", [at least that's what it sounded like], he replied. "What's fried eggs?" we asked. "Spiegel eyes", says Ernie. "What's bacon then??", and quick as a flash Ernie say's "It's the back off a pig"!!! Ernie still had his Liverpudlian humour and we loved him for it!!!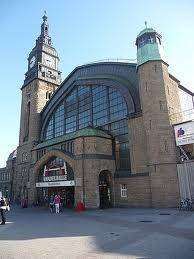 As we were leaving Germany, on our way to do the Scottish gigs, we had to wait for ages, on what turned out to be one of the coldest nights on record, on the Hamburg Railway Station. I remember it well because, being a bit delicate like, I ended up catching a right good dose of Pneumonia!!!! We got to Scotland and I was put into hospital for a couple of days. The doctors warned me that I would have to give up smoking, which I tried to do, but straight after Scotland we were off on our trip to Cyprus, North Africa and Malta, where cigarettes were around the equivalent of about 50 cents for a pack of 200!!! Not a good time for me to try and quit the dreaded weed! I found it impossible to follow the doctor's advice at all, then.
However, after quite a few 'stops and starts' so to speak I got really good at stopping. I did finally manage to quit the nicotine stick a few years later… In 1996!!! Haven't had one since then!!! But I digress, back to the memories…
When I was released from the hospital I went straight to the venue.


I got to my gear and horror of horrors my drumsticks were not packed!!! AND IT WAS SUNDAY!!! (No seven-day shopping in those days!!!) Then I heard Brian Poole and the Tremeloes rehearsing and had an idea… When they had finished their number, I thought, I would ask their drummer Dave Munden, if I could borrow his sticks. Excellent! And when the band finished their number I started walking across the stage towards them. Just then Dave dropped a stick and, yes you guessed it, I stood on it, and broke it clean in two…
It turned out that he only had one and a half sticks anyway…
Not anymore!!! We ended up sharing two 'half' drumsticks that night, and, what's more, I don't think anybody noticed.
This poster of The Big Star Show of 1965, was sent through from Jimmy Whittle, the bass player in The Puppets, when Gerry Marsden, from Gerry and The Pacemakers, died in January 2021.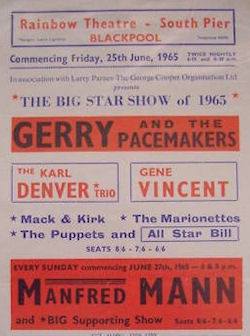 This poster was recently sent to us by Mick Downer, of a gig at The Queens Theatre in Blackpool on September 27th, 1964.