Signing Off
Chapter 18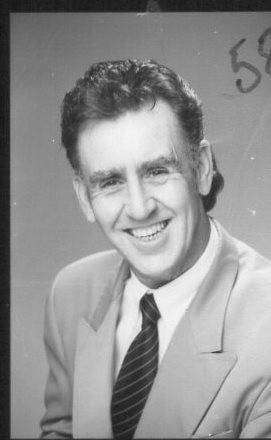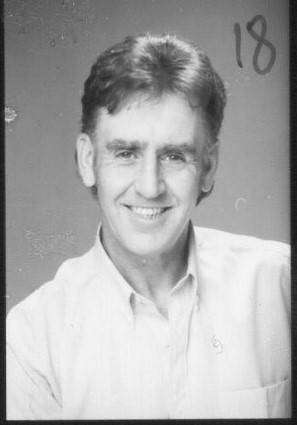 I've been thinking about few different things that I've done along the wayin this interesting and varied business.
I did a few T.V. and film spots. I was an extra in a short film called 'Sign Language'.
I also played the part of 'Rip Van Winkle' in the American pilot for the extremely popular Australian children's television show 'Humphrey B Bear'. I also had a four day trip to Port Pirie to do a cigarette commercial for the Japanese market. That was a good gig andwe were flown upand thenhad a coach rideback to Adelaide.
I did acouple of TV adverts, one for The Adelaide Crows football team (Australian Rules), and aChristmassy onefor Myers Department stores.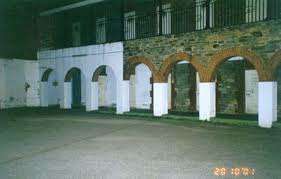 I played a comedianby the name of 'Willie Pullit' in a show called 'Jailhouse Rock' which was presented at The Old Adelaide Jail for The 1992 Adelaide Festival andmy band 'Long Lunch' played at the Adelaide Fringe Festival event 'At The Green ' at The Aldinga Eco Village 2010.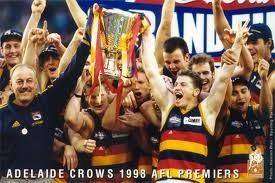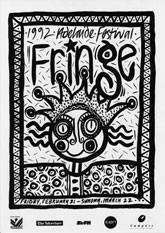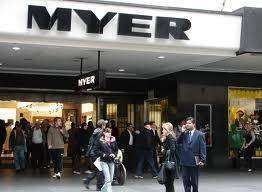 Compering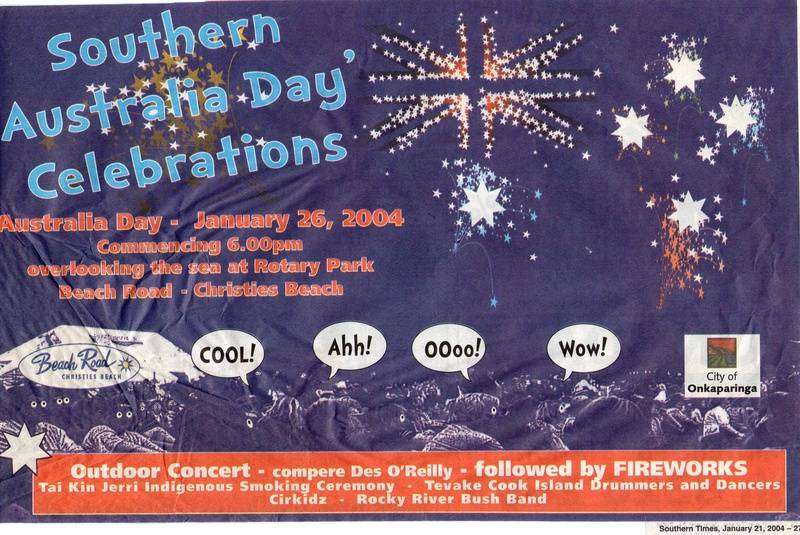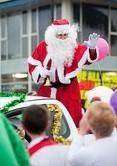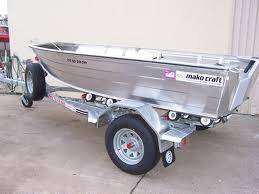 One of the jobs I did regularly was the Annual Xmas Pageant, where Santa usually arrives on the foreshore in a 'tinny', used extensively in these parts.
Many people and their kids would have grown up hearing me compere the pageant.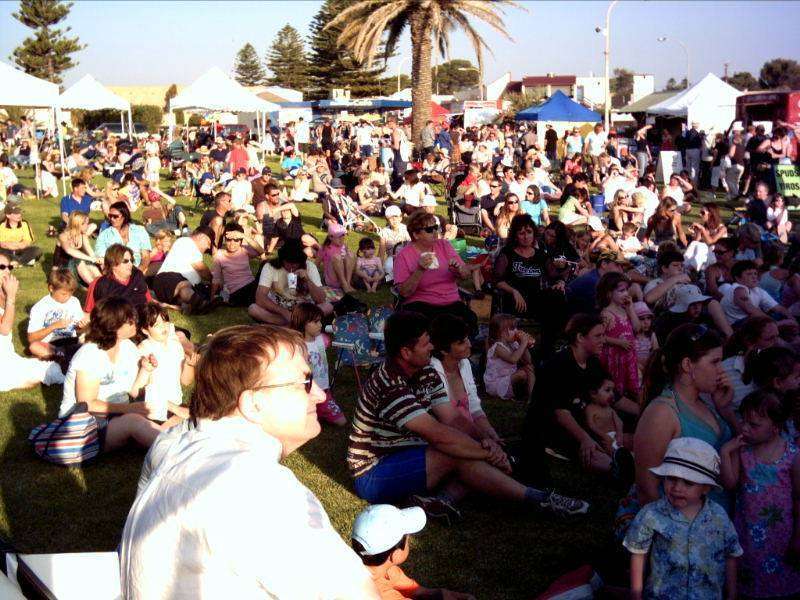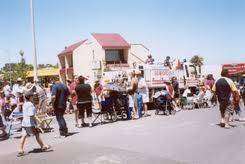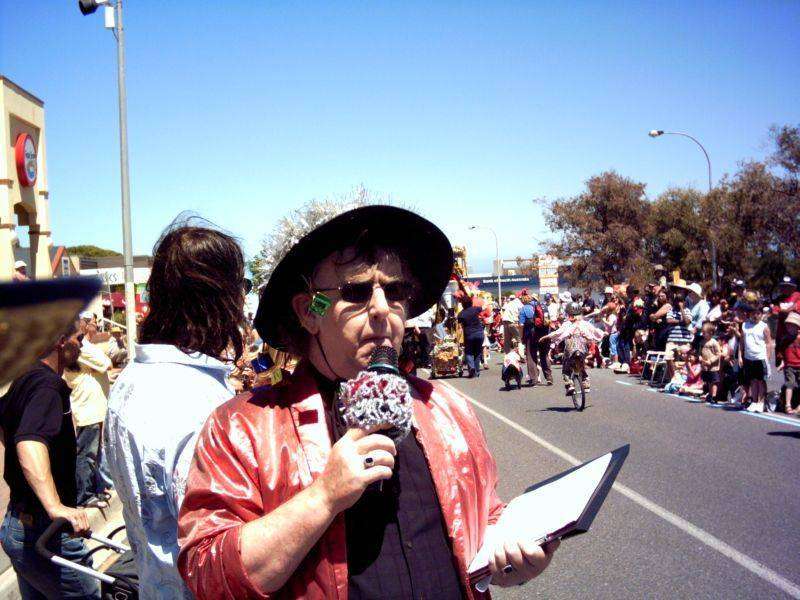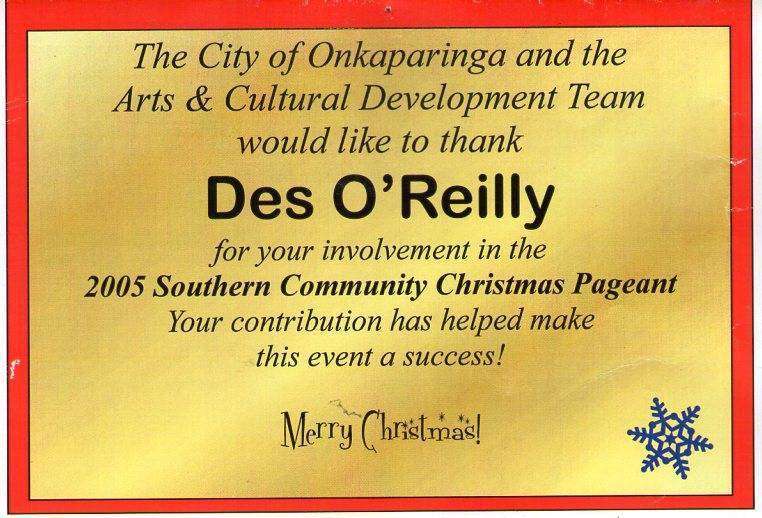 Radio and TV Adverts
Monkey Business developed another side to what we were doing, and started to produce adverts for different people and for both Radio and T.V.

We wrote, produced and performed the 'Cheap as Chips' jingle which is heard very frequently over our multi commercial TV channels here in Adelaide. The jingle has been used consistentlyover the past20 years…
A couple of other ads where I did the voiceover.
Here's a couple where Rob & I did the voiceover.
On both Radio and TV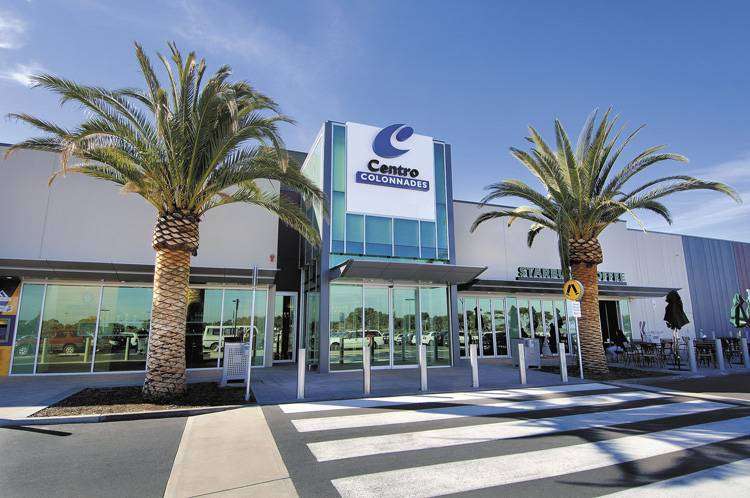 I did a couple of TV adverts for Colonnades Shopping Centre, I was the microphone man there for over 10 years.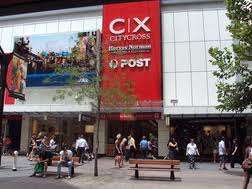 We did a series of radio ads for a major Shopping Centre in Adelaidecalled City Cross.
It was all about the 'Lunchcutter Card' which we wrote, produced and performed in Andrew's studio, in Pt. Willunga.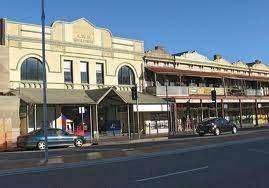 We also produced ads for Shopping centres like the Port Mall and our local shopping centre, Aldinga Central where they could be played over their own sound systems.
The Wrap Up
I originally started out in this wonderful world of music and entertainment at the tender age of 16, in 1960. It was a totally different world then.
With The Puppets,I know that we all wanted to be able to make a living from playing music. During the life of the group we had agents and managers, but when all that was over we were left to our own devices. We simply had to learn tonegotiate deals on our own behalf. I'm proud to say thatI have been my own manager ever since. As it was one of my original goals, to be able to feedmyself using my own musical and entertainment talents,I'm pleased to say I've succeeded in doing just that.
When I look back over my career, I'm extremely pleased and satisfied that I was, and am, able to do many different aspects of  'The Business'
| | | |
| --- | --- | --- |
| Compere | Comedian | Lead Singer |
| Master of ceremonies | Drummer | Backup Singer |
| Spruiker | Quiz Show Presenter | Front Man |
TV and Radio Voice Over Work
I definitely consider myself to be hugely fortunatein beingable todothis for a living.I've enjoyed every minute. I've enjoyed the diversitythat 'The Business'hasafforded me.Well we seem to have come full circleand we are back to the present. It'sJan. 2015and I do hope you haveenjoyedreadingabout myentertaining and musical life.This whole exercise has turned up people I haven't heard from for years.
Who's a lucky boy then????   
Bye Bye
I want to express my gratitude to my partner Mos, who has had the job of 'Editor' on this whole project. I couldn't have done it without her.
Thank you  Mossie, love your work, love you!  ~ Des