The Early Years
Chapter 1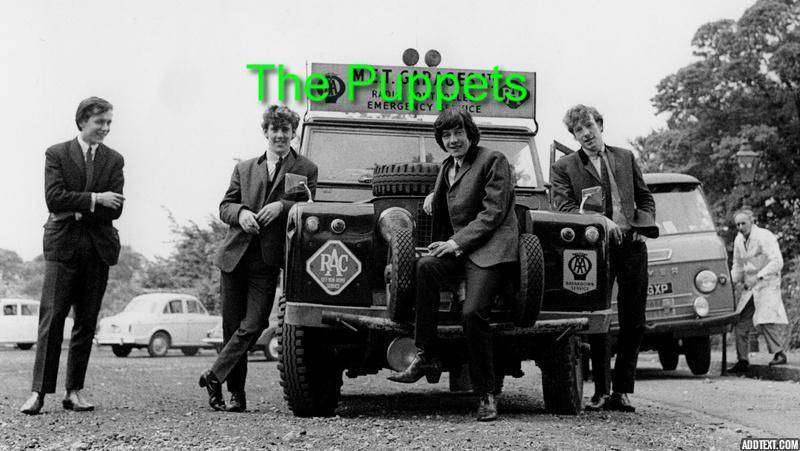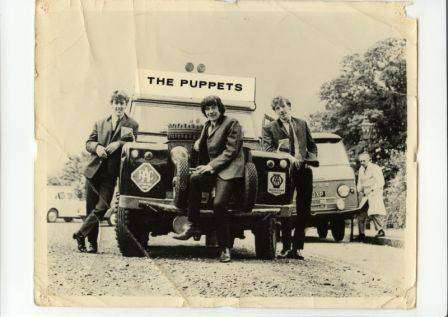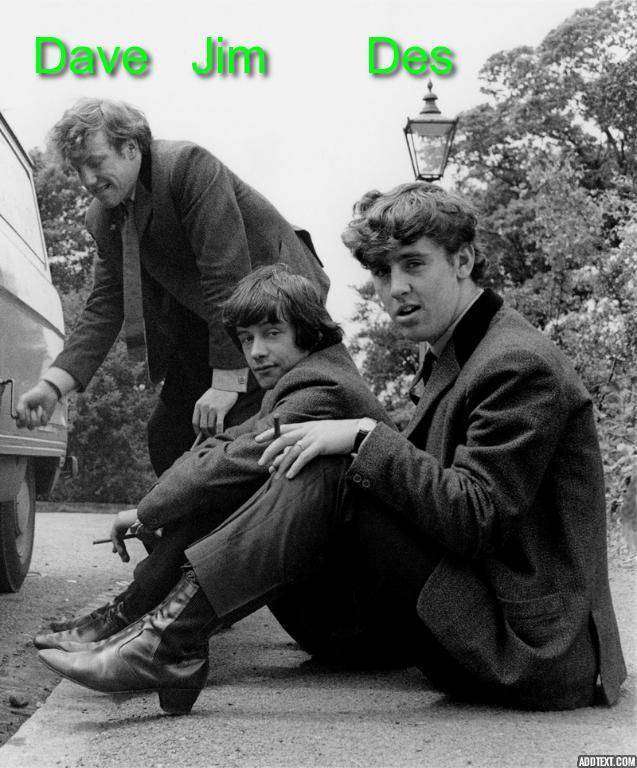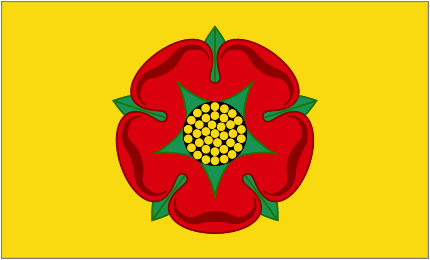 My name is Des O'Reilly and in the '60s I was the drummer/vocalist for a beat group called 'The Puppets', which hailed from the town of Preston, in Lancashire, U.K. We recorded at, and were managed by, Joe Meek at RGM Sound in Holloway Rd., London. From 1962 – 1967, besides making our own records, we also backed a lot of solo artists of the day, Americans 'Little Miss Dynamite' Brenda Lee, the fabulous Ronettes, the 'Mash Potato' Lady, Miss Dee Dee Sharp and Gene Vincent the 'Be Bop A Lula' man. We also backed lots of UK idols including Crispian St Peters and Billy Fury with whom I remained friends with for the next twenty or so years!
These days, I live in beautiful South Australia. I got a computer in 2003 for the very first time! Now, because of my association with Billy, I looked for, and found, a Billy Fury site. I looked into the 'Messages' bit and read a message from a Ray Shenton who does a Billy Fury tribute show and comes from Preston and still lives there!
I sent Ray an Email to introduce myself, and it turns out that Ray was well aware of the Puppets, and of their association with Preston. He suggested that I write about my experiences.
But if I am going to write about my experiences, it probably pays to start at the very beginning. A very good place to start…

I was born on 28 May 1944, at 72 Deepdale Rd., Preston, just up from Preston North End's football ground, to parents Elizabeth and Peter who already had four other children, Cyril, Dermot, June and Pam. As Dad was in the army, we were moved to Blackburn for a while and lived at No. 5 Sunny Bank Rd. I started my schooling from there and met two fabulous people, Mr. and Mrs. Battersby, who lived next door.
They took a liking to my sister Pam and I, and Mr. B made me my very own wooden steps so that I could reach and play billiards with him on a full size table he had in the front room. For years and years after, both Pam and I received Birthday and Xmas cards, always with money in them. They were just like what I imagine grandparents [I never met mine] to be. I remember I liked them both a lot.
Still in the army we are on the move again, this time back to Preston, to be stationed at Fulwood Barracks. Dad was a Regimental Sergeant Major and just before my 7th birthday he left the army for good and they bought a house at 144 Deepdale Rd., opposite Preston Royal Infirmary.
Two things stick out for me at this time, the local corner shop in Peel Hall St. which sold Candy Floss, Wow!! And they had a machine to make it!! The other was spending my 7th birthday in Deepdale Isolation Hospital with Scarlet Fever, a lovely lady! [Come on now readers at this point I'm only 7!]
I went to St. Ignatius primary school where I met a teacher called Tommy Tootall, who every day, usually for the last lesson, [sometimes for the last two lessons if we were lucky!], would absolutely enthral us with stories and tales, and would read books to us. He was brilliant! No-one could tell the tale of 'The Snow Queen of the Ice' like he could. I didn't realise it at the time but I was having a fabulous close up demonstration of how to handle, and keep the interest of, a group of people all at once.
Another couple of things stick out for me around this time. My Mum used to take me to the Hippodrome Theatre in Preston, every week, and over a period of two or three years we would have seen a tremendous variety of acts. I remember seeing a young girl without any arms and she was doing a shooting act!! She was holding, loading and firing guns with her feet!!
It's no wonder I've loved variety all my life bless you Mum, you were the BEST!

The other was passing the 11 plus exam and getting a scholarship to attend Preston Catholic College, which I did from 1955.
Now when a boy starts to attend Grammar school for the very first time, lots and lots of things begin to change. Until this point, primary school kids, my peers, have lived a life of comparative ease and innocence – naïve if you like, not at all like the street smart primary school kids of the new millennium! All of a sudden you're introduced to a whole bunch of new stuff that you've never had to contend with before, like catching two or three buses to get to school – uniforms – big boys – bullies – prefects – lines 100 or 200 for 'misdemeanours?' The line you had to write was always the same, – Patience is a virtue to be practised and praised.

And whilst all this was going, the whole world changed!!!!!!
I distinctly remember going to Dot's Café on North Rd., in Preston, because they had a juke box, a rarity indeed at that time. The first time I heard the intro to Little Richard's 'Keep A Knocking' must have been early '58. The drum and high hat figure just blew me away.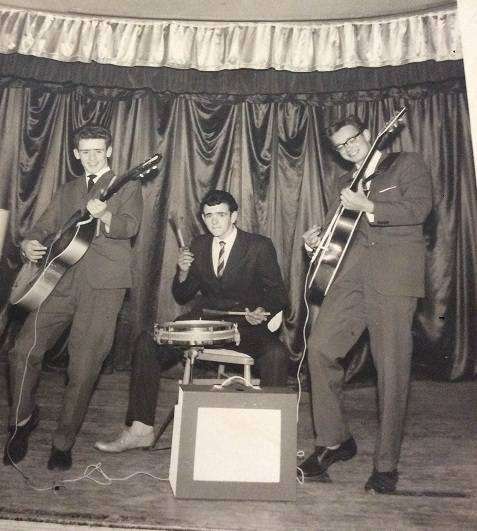 But my initial foray into music was as a guitar player. In 1960 a bunch of us went to Butlins Holiday Camp for a week's holiday, and whilst there we entered the People National Talent Competition and won the heat!! The prize was a free weeks holiday and entry into the next round of the competition, We didn't win that round, but I had a taste!! As far as I can recall the personnel was Ted Flanagan, Jimmy Lee and myself.
You know it's great doing this exercise because it leads me to think of all sorts of remembrances, like I remember the first time I ever sang on a microphone in public. There was a TV show called 'The Top Town Tournament' where two towns would play off against each other – each town providing say a comic, a female singer, a male singer, a speciality act etc. They were auditioning for the show at Saul Street Baths and I went along.
I told the guy I wanted to sing Frankie Lane's 'Cool Water', but I didn't have any music, so he asked the pianist who said he knew the song. They put the microphone stand down as low as it would go, [hey, I've always been little], but I was still nowhere near it! The guy came out onto the stage with a wooden crate. He plonked it down on the floor, lifted me onto it, put the microphone in front of me, and it was just right. At this, you can imagine the reaction of the audience? They went wild! No, I didn't get to sing on TV's 'Top Town Tournament' for Preston, but I reckon I got the biggest cheer of the day at the audition. Another good lesson on how to handle an audience!
There was a guy, Ian Thompson, who lived in Peel Hall St. Ian was a couple of years older than me and he had a fabulous collection of Rock'n'Roll records so, of course, we used to congregate at Ian's all the time. One of the things we used to do was to place two books flat down on the table with about six inches between them, then, with a pair of drumsticks, hit the book directly in front using alternate sticks. Then on every fourth stroke we'd strike the book on the right, keeping up the continuity of the alternate strokes while progressively getting faster. We used to count the right hand book strikes and see how many times we could strike it in one minute.
For some reason I seemed to be able to do this better than the others and Ian said I should consider being a drummer, because he thought I could do it. He then arranged for me to go and meet a cousin of his who happened to be a real drummer. Ian and I went to see his cousin, who had this magnificent, full, pearly white, gleaming, 'Premier' drum kit set up in his front room. It totally filled the room!! He played along with a record, 'Skin Deep' I think it was. You can imagine the level of noise in that tiny front room. Another lesson in how to get attention, play drums!!
I'm sure it was that visit, plus meeting and working with Bob Johnson that propelled me to the life I have led.
I pestered my Mum to buy me a drum kit and she did. I became the proud owner of a 'Gigster' drum kit, comprising a small bass drum, a snare drum, two tom-toms, [but with only a skin on the top of them], and a tiny 9 inch Cymbal—– Are we ready to Rock and Roll or what???
Start Of The Ride
Chapter 02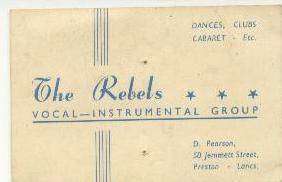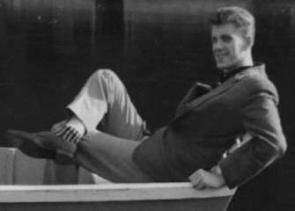 As far as I can recall, the first group I was in was The Rebels, with Reg Welch on guitar and Derek Pearson on Bass. Sadly I have to report to you that Reg passed away in March 06. He was a good guitar player and went on to play with Freddie Starr and the Midnighters.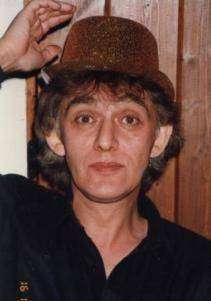 We used to play regularly at Maria Gorettis Youth Club and St. Gregory's School, and we always used to practise at St Greg's, which is where I first met "Miffy" a Preston legend, who not only became a close friend, but also spent some time as The Puppets 'Roadie'. Miffy went on to front his own band, David John and the Mood, and had a measure of success with it.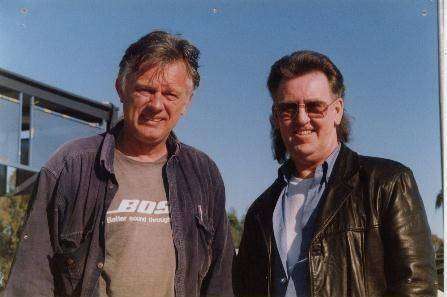 Have a look at this pic… It's a guy here in Australia by the name of Broderick Smith, singer with The Dingoes. They had a hit with 'Way Out West' in 1973, and guess what folks… Broderick is Miffy's cousin!
I met Broderick when he was performing at The Eureka Tavern, one of my quiz night venues. Now, back to the story…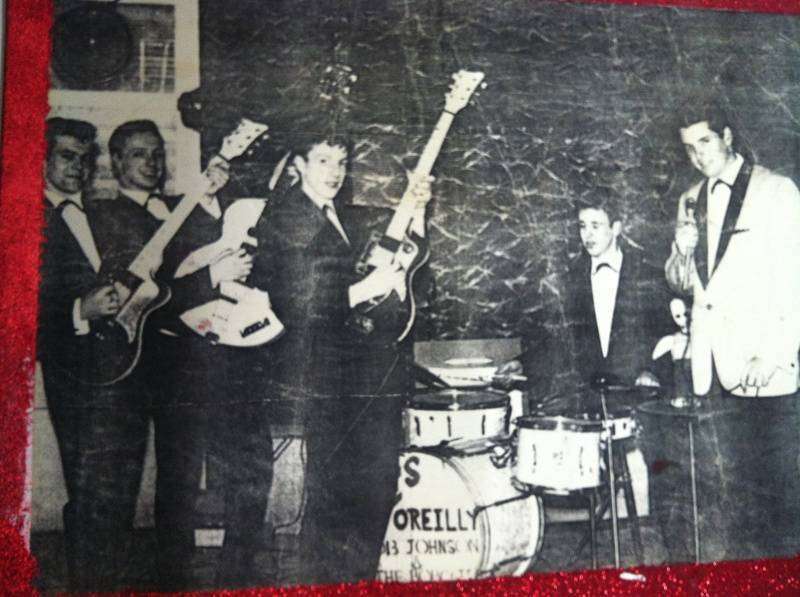 The name group around Preston was Bob Johnson and the Bobcats and I made it a goal to join them, which I did. Bob Johnson was fantastic, a bit older than me, (sadly Bob passed away on the 7th May, 2011). I was the kid, so imagine me turning up for the gigs in Bob's motor, a fire engine red big American Job a Studebaker I think it was.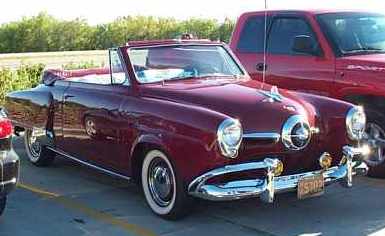 It had a large bullet nose, which protruded through a very shiny chrome ring at the front. Couple that vision with the band members in black silk roll collared tartan jackets, in dark green, and Bob with a salmon pink dinner jacket with black silk roll collar and black pants! Well, were we serious or what?
Lots of gigs, stacks of experience with the best band around, then all of a sudden Bob was gone. We continued on as The Bobcats, and soon we started a residency at The Catacombs Cellar Club six nights a week, from 8.00pm till 2.00am, and Sundays off. We moved into '62 and were offered a contract to play American Bases in France, but we had to have a female singer.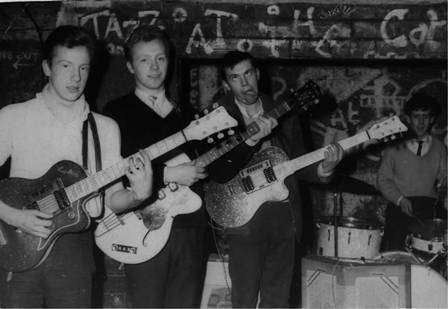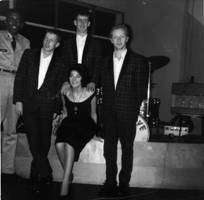 We recruited Anne Marie A singer from Preston who we had already worked with a few times, backing her in clubs etc. We were booked through a guy called Ted Easton, to start at a base called 'Capsieux', which was near St. Germain en Laye, on the 1st July, 1962. This was our first contact with the Americans who liked our music, and we made some instant friends.
Times for young bands were tough, we barely had enough money to actually get there! Starving, sleeping in the van, we hunted for ages for the source of a very bad smell, it turned out to be one of the band member's socks!! On the trip from Calais to Paris, about 300kms., we stopped at the side of the road somewhere in the countryside because we had seen some chickens wandering about.
Reg Child, sadly no longer with us, after a fatal crash at a Go-kart event, racing under the name of 'Wild Child', was known to the Yanks as 'JC' and had those very initials on the front of his top hat which he often wore! I can't let this account go without a few words about Reg, a man I'm glad I met, an extremely funny man and one of those guys that could do just about anything, and just about did!
Reg caught one of the chickens and prepared it, he then disappeared into the field and returned with his top hat full to the brim of potatoes. We then built a fire and had a very tasty meal indeed, of Roast Chicken and jacket potatoes? Luxury! We hadn't eaten for a couple of days, it was delicious!!
Just a couple of days later it's July 4th, American Independence Day from the British. After the show we went out in the van with some GIs on board to celebrate this auspicious occasion. We went to many bars, and got well pissed, in fact I passed out in the back of the van! The next thing that happened was I was awakened by some sort of noise, I opened one eye, and saw this little black dot which turned out to be the front end of a gun that was being pointed at me by a Gendarme!!!! Yes, a French policeman, was pointing a gun at me and shouting at me 'Allez Allez'!! It's funny how under conditions like that, one seems to sober up instantly. What had happened? Why was the Gendarme in the back of the van? What had gone wrong? How come I was able to understand him? I don't speak French!!!
Well?
Apparently, we, that is the van, had run out of petrol. I am still passed out in the back of the van don't forget, when two of the band members, I don't think it would be right to name names, left the van to see if they could get some petrol. They didn't have all night petrol stations back then, so they took with them a can and a piece of rubber tubing which we always kept in the van for just these sorts of emergencies.
Off they went, they found a vehicle and one of them syphoned off the petrol into the can, by sucking it through the tube, then spitting it out. He filled the can then put his finger over the end of the tube and said to the other one I'll keep my finger over the end of the tube, so as I don't have to suck it through again, you take the can back to the van, put the petrol in, then bring the can back and we can have some more?
It's all going well at this point don't you think??
On the way back, the one carrying the can, for whatever reason, decided to try to gain access to other vehicles too. When he appeared back in the street where the van was, he had a blanket over his shoulder containing all sorts of items that he had taken from several cars he had broken into. The French Police arrive, it's the middle of the night and they were not happy! In fact 'Les Miserable' they took us back to the police station and had us drive right inside the compound at the back.
It was only then that I woke up, to the sounds of the very irate French Gendarme who was pointing his gun at me, shouting 'Allez Allez'! What would you do? I 'allezed' really quickly. There was about a dozen of us altogether, the band and friends, and some GIs. They put us in this cell, which was really strange. It smelt damp, but even tho' the room itself was a normal size room, there was just enough room for the door to open. You see, inside the room was a wooden platform covering the whole of the floorspace, and the platform was on a slope. At the door end it was about two feet off the floor, and by the time it reached the far wall, it would have been about four feet off the floor. So we were all made to lay down on the board so to speak, and this big Gendarme kept coming in and hitting us on the soles of our feet with his big French truncheon! Weird? I thought so as well. Incidentally, we found out what French Gendarmes put in their sandwiches…
Truncheon Meat? Voila!!

In the morning we were shown upstairs, and told to sit. There were two rows of chairs facing each other, about six feet apart. This one particular Gendarme, who incidentally looked exactly like what you would expect a Gendarme to look like, with a pencil thin moustache, bulging eyes and a pot of Yoplait in his hand… OK I lied about the Yoplait, probably wasn't even invented then, but I'm sure you get the picture, kept walking up and down between us twirling his truncheon in an exaggerated fashion. Then he would spin on his heels and do the same the other way, over and over again. It was the sort of thing that you would imagine Peter Sellers would do whilst taking the mickey out of the French!! It was really hilarious…
We then got shown into an office where we received a huge verbal bollicking from this guy, magistrate I think. I then remember him telling us we had twenty four hours to get out of France – 'Or Else' – he pulled his extended first finger across his throat – 'The Bastille', he said! We were taken out of the room and along the passageway which came to an end at a window. The Gendarme behind us, the one with the gun, was motioning us to climb through the window! 'Allez Allez'! Oh no, he's off again!
Well we climbed through the window onto a flat roof, the guy at the back is still 'Allezing' loudly, so we fanned out across the roof as a single line. Hey, we are on a flat roof and slowly walking towards the edge – wondering things like – what's going to happen? Is this guy going to shoot us or maybe force us to jump off the roof to be dashed on the street below?? My mum wouldn't like what was happening to me at all. Oh no, not at all.
All of a sudden a voice shouted 'Arret' [stop]. We turned to look and saw another Gendarme with a camera motioning to us to 'smile' and he took our photograph!! Funny people the French. We high-tailed it, or was that low-tailed it, back to the base and hotel, packed up all the gear, and set off to drive the 300 odd kilometres to Calais to catch the ferry back to England. By the time we got there the last ferry had gone for the day.
Oh No! No more 'till tomorrow' But they told us, they said if they catch us, they would throw us in jail!! So we found a forest [as you do] and drove deep inside, got out of the van and covered it with tree branches and the like, so as no-one would know we were there.
The following day we caught the first ferry back to England, it was only then that anyone thought to contact Ted Easton, the agent in France, to tell him what had happened. We spoke on the 'phone and he said he would sort things out. We went to London for what turned out to be the rest of July, as I recall we slept on the benches and the floor of a club in Soho, called 'The Blue Gardenia'. We returned to France, stayed for several months, and had a ball! In the latter stages in France we, for whatever reason, used to travel with an inflated condom tied to the van's ariel. We did this for a few months all through France, then when we got back to England we were pulled by the cops at a place called Bamber Bridge, just on the outskirts of Preston, 'cos they deemed it to be offensive.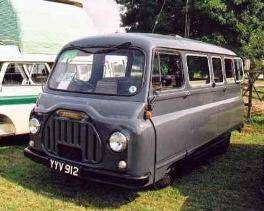 Another thing about the van – we painted a large cats head on the back door of the van and that night, driving back to the hotel, we ran over and killed a cat. We painted a long bodied cat along the side of the van, and that same night ran over and killed another cat! We never did paint a cat on the other side of the van!!!
One thing that does stick out for me regards the French adventure is the game of Sept, Quatorze, Vingt te Un, I think that's how you spell it. I still don't speak French. Seven, Fourteen, Twenty-one, played in French bars. A circular leather tray with a raised rounded edge – a leather cup and two dice, willing players and your off!! The first player throws the two dice from the cup to the tray, each time a six or an 'ace' as it was called, was thrown, it was recorded. If you threw an ace in your throw, you threw again until you didn't throw an ace, then you passed the cup on to the next player.
The person who rolls the seventh ace orders any drink from behind the bar. Now along with all the regular alcoholic drinks available, French bars also served Tea, Café au Lait, chocolate, milkshakes, all kinds of things. So as the game progressed you can imagine the concoctions that were ordered, often very strange indeed. The player who rolls the fourteenth 'ace' has to drink the concoction, and the one who rolls the twenty first 'ace' has to pay for it. A crazy crazy game we played and enjoyed often.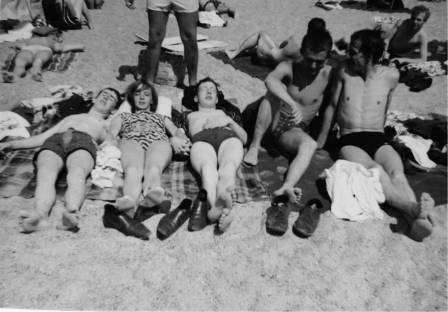 This pic was taken on Blarritz Beach, the day we got sunburnt! The Yanks told us if we had been in the army we would have been charged with negligence for getting sunburnt!! And let's not forget, we were there at the time of the Cuban Crisis in October '62 for about a week, you could cut the tension with a knife! Gee folks the yanks were hyped, ready to go, full battle dress at all times, tension in the air that week. Come to think of it not much changes does it? It's now 2011 and they are still hyped up, and full of tension.
Scary stuff at the time though!!!
As early as 1961 our town, Preston in Lancashire, had a Coffee/Cellar Club called The Catacombs, known locally as 'The Cats'. It was owned and run by a scouser called Clive Kelly, and Clive brought a succession of Liverpool bands to play there on Sunday nights.
The first time I saw a rock show, was at Saul Street Baths once again, funny isn't it, Saul Street Baths features quite heavily in my early life, I learned to swim there, I first sang in public on a microphone there and I saw my first serious 'live' music show there.
It would have been early '61. Top of the bill was Emile Ford and the Checkmates, who had the hit with 'What Do You Want To Make Those Eyes At Me For?' and it was also the first time I saw Billy Fury, little realizing at the time we would work together and become friends.
It was also the first time I saw The Big Three, they wore canary yellow suits and boots, Wow, how cool is that? And they played simply excellent Rock and Roll!

Billy Fury was incredible, the crowd was unbelievable, and Billy had them right in the palm of his hand… Such charisma! All the girls wanted to be with him and all the guys wanted to be him. Amazing!

The Big Three used to play at The Catacombs on Sunday nights and, along with many other Liverpool bands, their influence showed heavily in the way that our music was going. Even though Sundays was our one night off, we still came back to the club every Sunday to listen and watch the Liverpool bands. This was all quite some time before any of them were well known.
When we finally returned from France, our first booking was at Leyland Public Hall, a prior successful venue for us. We arrived in the afternoon and set up, these days they call it a sound check, those days it was simply to see if everything was working!! We then retired to the Pub, as you do, then returned to the hall about an hour before we were due on stage.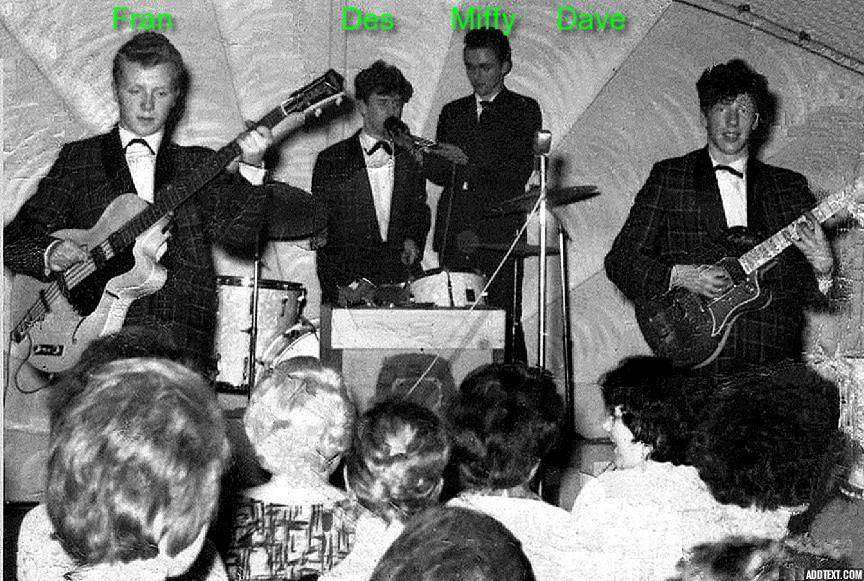 The place was full and the support band, which was another Preston group called The Thunderbeats, were going through their set. Trouble was, when we left to go to France, we were the only group in Preston to be playing the Liverpool based, British Rock, R and B style. But when we walked in we were really surprised to see The Thunderbeats doing basically all our numbers. This ultimately caused the Bobcats to disband.

I was offered a spot with Rory Storm and the Hurricanes in Liverpool. It was late '62, and Ringo had left Rory to join The Beatles in the August.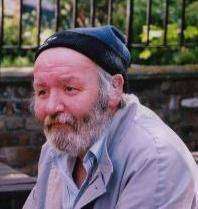 Another Preston drummer, Keef Hartley, who went on to do great things, also had a stint with Rory.
Must be something about drummers from Preston!!
It was a good gig, Rory used to do 2, 3 and sometimes 4 jobs a night and with the pay being around a couple of Pounds per job to me, it was very lucrative indeed. We're talking 1962 here, wages were about 5 or 6 Pounds a week as I remember. However, when Dave Millen, the guitarist I was with in the Bobcats, and Jim Whittle the bass player from The Thunderbeats approached me to join them in a trio, the timing was right. I was 18, I didn't drive and I was catching the bus to and from Liverpool – about 30 miles – to do the gigs with Rory each week, usually staying at Rory's house from Thursdays to Sundays.
So when Dave and Jim asked me to join them not only was the timing right, but I had already worked with Dave in the Bobcats and knew him to be an excellent guitar player, and that I could work with him really well, so I said "yes". When we first got together we spent 9 straight days and nights rehearsing in a place called Club Regan, a strip joint that was being refurbished. It didn't take long to work out stuff with Jim and we became a tight rhythm section indeed, we came out of that rehearsal, a full working band with an enormous repertoire.
Now around this time there was a singer from Preston, a guy called Bob Eccles, who used to sing under the name of Robb Decca. He approached us to back him on a couple of original songs he was going to record in London, at Joe Meek's Studio in Holloway Rd., for the purpose of Joe hearing his work. Joe Meek was the guy who wrote and produced 'Telstar' which was the world's first instrumental to be No. 1 in the UK, the USA and Australia at the same time. So he certainly was considered a big face. What an opportunity!!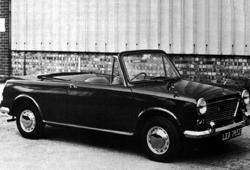 So we packed ourselves off to London in Jim's black Austin Atlantic Convertible, to record Robb's songs, and whilst at the studio we also did a couple of numbers ourselves. I remember we did a version of 'Little Bitty Pretty One' which showed off our harmonies very well indeed.
A couple of weeks later we received a phone call from Joe himself and he told us that he didn't like the singer but that he wanted to sign the band up, and become our Personal and our Recording Manager. In unison we chorused, "What singer?". Sorry Robb!!
Loyalty has always been big in Rock and Roll!!
Seriously though, we didn't owe any loyalty to Robb, we only agreed to back him on the songs he wanted Joe to hear, which we did.
But think about this folks, just because Robb asked us to back him on this gig, I have led the kind of life I have, and I am still performing in 2013.
The Puppets are indeed deeply indebted to Robb for asking us to back him, at that time, there were lots of other groups he could have asked, but he didn't, and it totally changed our lives. A sincere great big thanks Robb from all of us, as we say here in Australia you're a wee ripper!!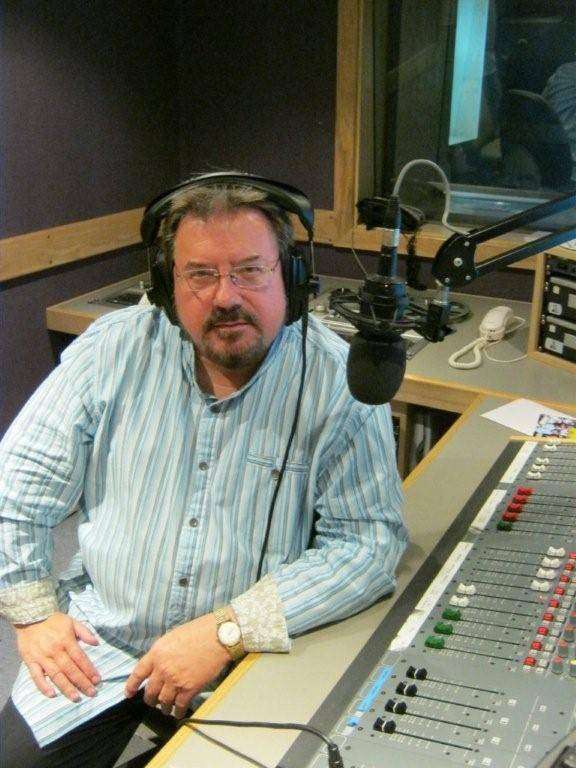 I must point out that Robb went on to make many records, changed his name to Robb Shenton, and is still working live and touring in 2011. He has a new album being released on 10th of October on 'Fury' records titled 'We're Gonna Rock' by Robb Shenton and The Western Allstars.
I wish him all the luck in the world. Good on you Robb!!
And Thank You.
Well you could have knocked us down with a feather. Joe Meek wanted us! And that's how we originally got in with Joe and it was Joe who renamed us The Puppets.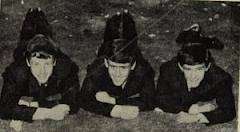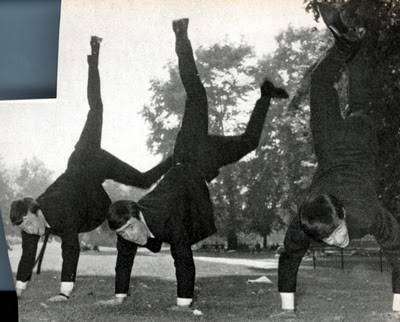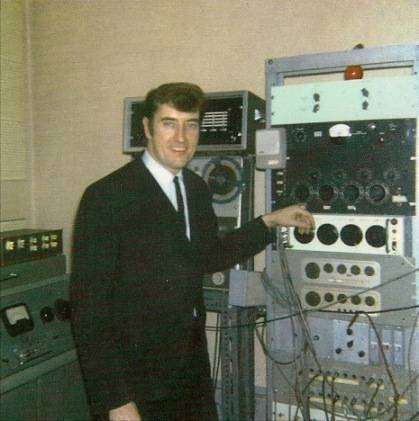 It's worth looking up the history of Joe Meek. He engineered many, many hits indeed. It was Joe who was responsible for Lonnie Donegan's hits and I think, well, without Lonnie I honestly don't think Rock'n'Roll would have happened in England in quite the same way.
Lonnie passed away in November 2002, and recently I was in touch with Vince Eager, '60's Star of 'Oh Boy' and 'Boy meets Girls', and he told me he was actually on stage and singing with Lonnie just a few days before he passed on!!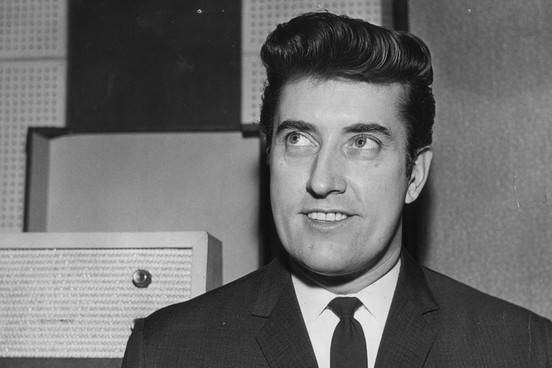 New Musical Express names Joe Meek as Greatest Producer Ever

April 18, 2012
Sixties maverick Joe Meek has been named as the Greatest Producer of All Time by The New Musical Express. Meek, who produced records by the likes of Lonnie Donegan, Billy Fury, Shirley Bassey and Gene Vincent, and is also credited with inventing a number of techniques which have gone on to be staples for countless artistes while recording their albums.
If you want to see the complete results here's the link: NME.com/blogs.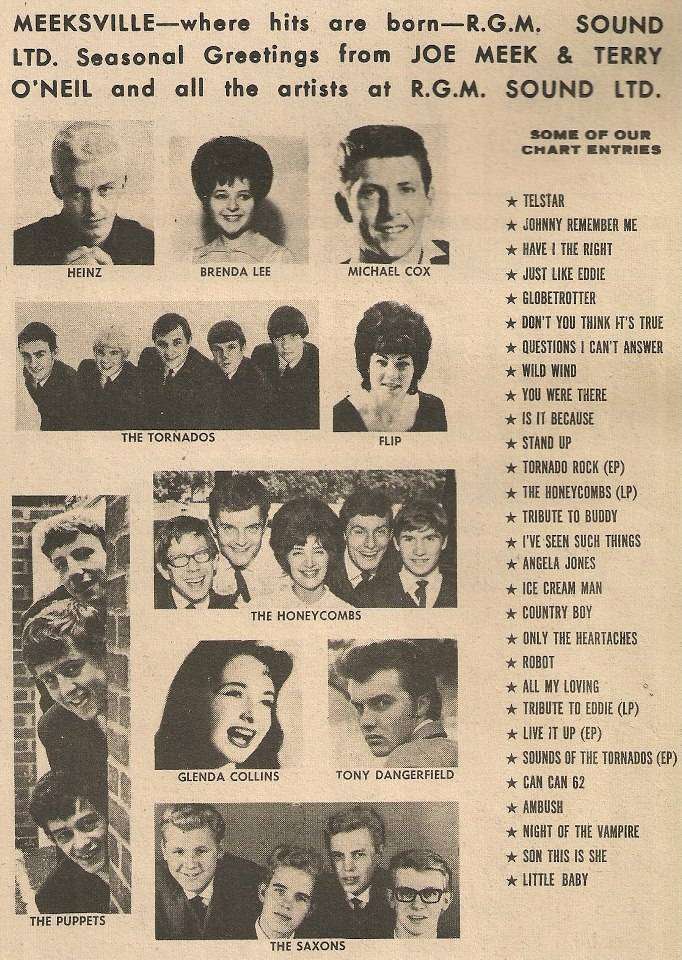 We were all aware of Joe Meeks status in the business so we thought we were very fortunate indeed to be in his stable. In some of our early recording sessions with Joe we put down such tracks as Money, Fortune Teller, Love Is Strange, Roll Over Beethoven, My Name Is Mud, Zip a Dee Do Dah, Little Bitty Pretty One, and Three Boys Looking For Love the sort of numbers that The Beatles and other top groups up North were playing.
I remember the expression on Joe's face as he smiled at us and said "It won't sell!" All those numbers are locked into the infamous T-Chest Tapes. One day I hope they will eventually be released. I particularly remember 'Love Is Strange' Joe doubled and trebled the vocals remember this was before multi tracking. It sounded fantastic. Joe wanted us to be free to promote the song on TV, but we were already booked for a tour of Germany backing Gene Vincent, followed by a Summer season in Blackpool also backing Gene and right in the middle of the season the Everlys brought out their version and got to no 1. So Joe decided not to release it.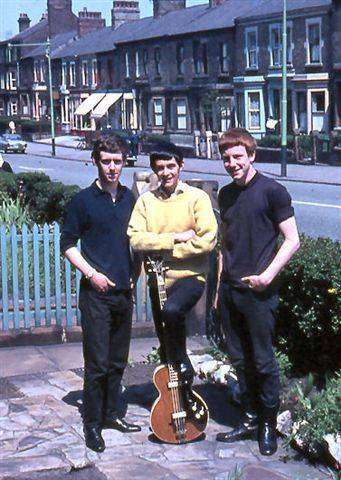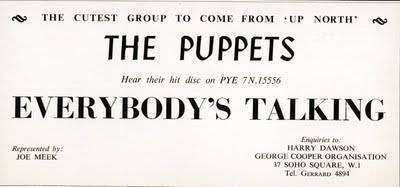 Six months later, after The Beatles broke, just about everybody was doing those sorts of numbers!! Our first release was 'Everybody's Talking', and, at the same session we recorded what we thought would be our second single, 'Poison Ivy', a Leiber and Stoller number. When Joe sent the Masters off to Pye Records, somehow there was a mix up and the physical records arrived with 'Everybody's Talking' on the 'A' side and 'Poison Ivy' on the 'B' side.

Our TV debut was on Thank Your Lucky Stars, a British TV show, and, in fact, on that particular show the American star was Del Shannon singing 'Runaway', The Karl Denver Trio were there too, with their big hit, 'Wimoweh' and a few of us were making our first or second appearance on T.V. Cilla Black with 'Love of The Loved' Dave Clark Five and Brian Poole and The Tremeloes singing their version's of 'Do You Love Me'. We had an excellent day! At the end of that show we all wished each other well, and as I recall, we were the only act that didn't have a hit with the number we did on the show!! (Boo!! Hoo!!)


Joe Meek as our Manager, placed us with The George Cooper Organisation in London, just about the largest agency looking after most of the Pop and Rock Acts in the country. With the exception of Cliff Richard, whom I've never met, the Agency looked after people like Joe Brown, Cuddly Duddly, Dickie Pride, Vince Eager, Billy Fury, Lance Fortune, Marty Wilde, Danny Rivers, Jess Conrad, Michael Cox, Johnny Kidd and the Pirates, and lots and lots of others.
We became one of the 'house' bands, and would do concerts where we would open the 'bill' ourselves, do two or three numbers then stay on stage and back one, two or even three solo singers. We would then open the second half, once again staying on stage at the end of our spot to back another couple of solos, then usually the top of the bill was self sufficient.

It was a fabulous experience backing and being on stage with so many different artists. During our time with the George Cooper Organisation we backed American stars such as Peggy Lee (Little Miss Dynamite), The Ronnettes, Big Dee Irwin, and Dee Dee Sharp, the lady who did Mashed Potato. I remember Dee Dee's mum said to me once 'You play the drums with real Soul brother!' You know that comment meant so much to me at the time.

We did lots of shows, about 180/200 with Gene Vincent, (the 'Be Bop A Lula' man), It was just a few short years earlier when I had listened avidly to 'Be Bop A Lula' at Ian Thompson's house with the gang I used to knock around with, little realizing that I would actually take to the stage with this great Rock 'n' Roller as his drummer and back up vocalist!!!
I don't know just how many UK artists we backed during our time, but it was considerable.
And I'm sure there are many I haven't mentioned.
We also did lengthy and happy stints with both Crispian St. Peters and Billy Fury, a friend and a fabulous artist.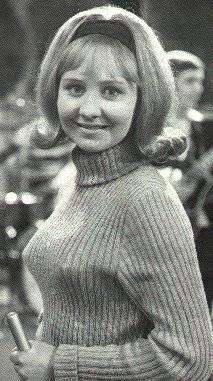 We had the good fortune to work on the same shows as a lot of the top acts of the day…The Walker Brothers, Del Shannon, Gene Pitney, PJ Proby, Swingin Blue Jeans, Manfred Mann, Tom Jones, Moody Blues, Gerry & the Pacemakers, The Beatles, The Rolling Stones, The Kinks, Spencer Davies Group, Brian Poole & the Tremeloes, Dave Clark Five, Cilla Black, Julie Rogers, Frank Ifield, Roy Orbison, Lulu, The Applejacks, The Honeycombes, Millie, The Seekers, and lots and lots of others.
I remember terrific touring times in the '60s – You would jump onto a 52 seater coach and travel the length and breadth of the country doing shows, this was pre-motorway, pre-freeway, so the travelling was hard. The impromptu concerts that used to take place on the coaches were excellent!!
Lulu particularly, absolutely 'starred' at this. She was just the best!! It was like she knew every song going… she was Amazing!!!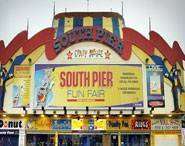 When we did the Blackpool summer season at The Rainbow Theatre South Pier in 1965, we came off stage one time and Lulu was waiting for us in our dressing room!! She had been working in Manchester and she came all the way over to Blackpool just to see us!!
During our time with Joe we were featured in a Top Rank 'Look At Life' documentary, which was filming the making of a record at Joe's studio, RGM Sound.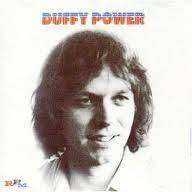 We also did a 'Beatlesque' TV commercial, backing Duffy Power, for 'Bandit' chocolate biscuits. Go with a bandit, yeah yeah!! We played at the famous London Palladium too.
And we were lucky enough to do a couple of tours abroad. One in Cyprus, North Africa and Malta and another in Aden and Bahrain and the Persian Gulf… and ALL in 1965.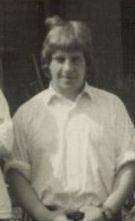 A significant year was 1965 as we also took on a new member, Don Parfitt. We had played at a pub, I think it was called The Ilkley Moor, yes that's right the famous one from 'On Ilkley Moor Bar Tat!!' (No I've never known what it means either!) Don was playing the organ in the support band, 'The Keys', and he was excellent… just what we wanted, so we offered him a job with The Puppets.
A few days later we were in our 'office' in the Deepdale Hotel, in our home town, Preston, (which incidentally was owned and run by a couple called Cath and Tommy Jackman… The pub silly, not the town…Now these were special people and we'll get to them in a minute…), when Don came into the pub and said in his thick Lancashire/Yorkshire accent, (He came from Todmorden!!!), "See-thee, I've thowt 'baht wot you said and yers, I want in't Puppets…", or something like that. He might have just said "Yes, I'm in, thank you!" Don has a wonderful sense of humour.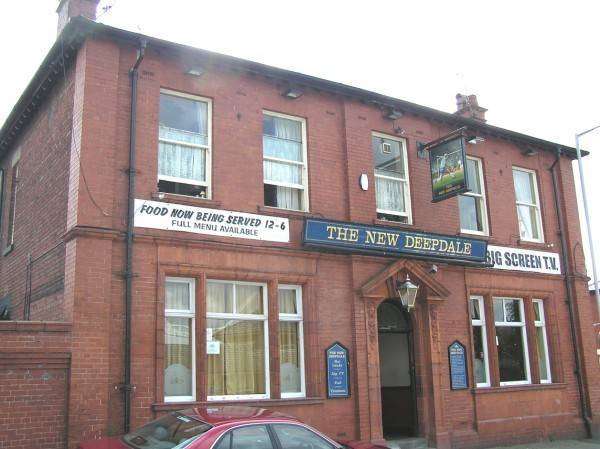 I always felt that Don gave us another dimension, he could sing as well as play but it must be said that his organ was incredibly heavy!!! I've just remembered something, I was carrying the big Leslie organ speaker with Don on the South Pier at Blackpool when all of a sudden he lost his footing and the speaker caught him on the side of his head and knocked him clean out!! At that time of course the old band in a box hadn't been invented yet, and walking on piers is always fraught with danger.
A couple of words about Tommy and Cath Jackman, Landlord and Landlady extra-ordinaire! Not only did they look after us an absolute treat, and even loaned us money for petrol when we were too broke to get to the gigs, but quite unbelievably, Jean Shenton, Ray's wife, is not only the Jackman's niece, but was actually working in the pub when all this was happening and can remember us all very well!!
Gigs & Gigs & Gigs
Chapter 5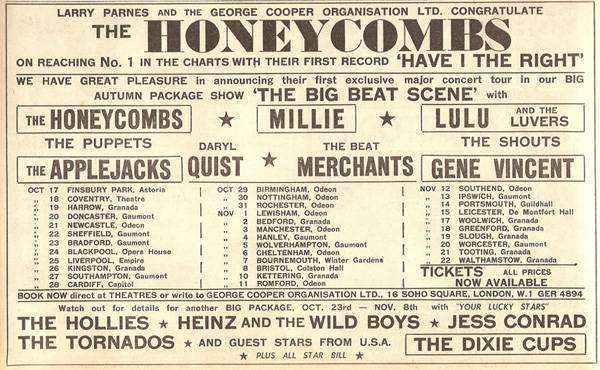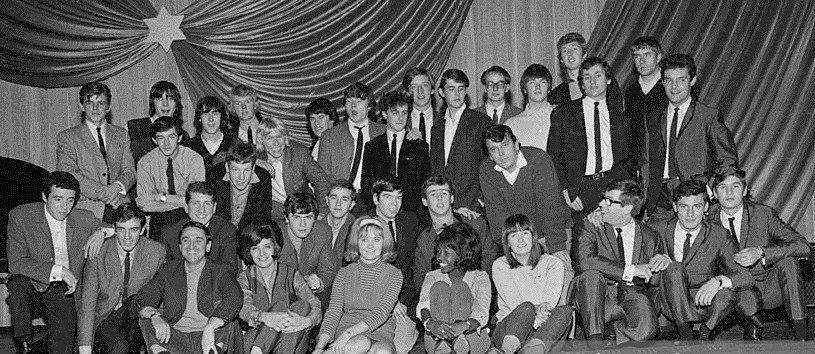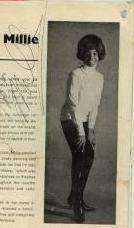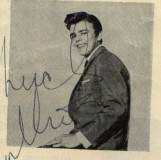 A few of the old 'Concert' programmes have survived. I have one of them, from 'The Big Beat Scene' tour of 1964, a nation wide 'jaunt' of the U.K. On that particular trip, with our band, The Puppets, were The Shouts, The Beat Merchants, Daryl Quist, Gene Vincent, The Applejacks, Lulu and the Luvvers, Millie, and The Honeycombs.
The tour was six weeks long, with two shows per night. The Puppets backed Daryl Quist and, then, augmented with a couple of trumpets, we backed the delightful Millie' of 'My Boy Lollypop' fame. It was an excellent show, with many impromptu concerts on the coach, with Lulu usually starring!!!
We became good friends with The Applejacks and used to stay at the home of the parents of their Bass player, Megan Davies, whenever we were around the Midlands, for ages after that!! I'm very happy to tell you that Megan read these pages and got in touch, and it was lovely to catch up with her. They were good people!!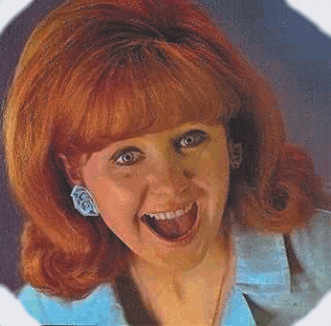 The Shouts backed Gene Vincent on this occasion, and I'm pretty sure that this would have been the first time that Gene had seen us. I know that he contacted the Agency personally, and asked for us to back him on an upcoming tour! Now this was the guy who sang 'Be Bop A Lula' you know… asking for us!! It don't 'alf make you feel good!!!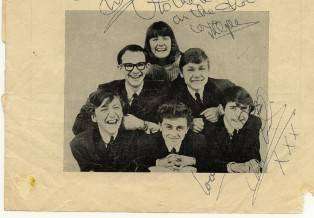 I haven't mentioned The Honeycombs yet, who were also from Joe Meek's stable. They had a fabulous hit record with 'Have I The Right' and their drummer, Honey Lantree, was great! (Me being a drummer I tended to check out the other drummers on the tour!!!) Honey has been President of the 'Joe Meek Appreciation Society', and is helping to keep Joe's name alive.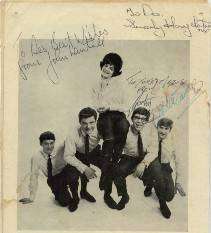 The Puppets were doing a Sunday Concert on the 20th September 1964, at the Queens Theatre in Blackpool, along with Jerry Stevens, Tom Jones and The Playboys, The Paramounts and, topping the bill, The Swinging Blue Jeans. During the afternoon, whilst everyone was going through their stuff, an amazing noise suddenly erupted from the tannoy speakers in the dressing room. Nobody told us that Little Richard was on the bill!!! But no, it wasn't Little Richard!

This was the first time we had heard Tom Jones singing! Our first sight of Tom was amazing too. Here was a long, gangly guy, wearing blue jeans and an open necked shirt, sleeves half rolled up, and cuban heeled boots adding yet another couple of inches, singing Rock 'n Roll like you wouldn't believe!!! As I recall it was a blistering version of 'Long Tall Sally'. Doesn't surprise me at all that Tom is still going. What we saw then was special.
One of the songs we used to do in our stage act was 'Poison Ivy', (the song we thought was to be the 'A' side of our second single, but was mixed up and printed as the 'B' side of our first single, 'Everybody's Talking'), and when The Paramounts saw how well the song went down with the crowds, they recorded and released the number themselves, getting a top four chart hit!!


Soon after they changed their name to Procol Harum and had a world wide hit with 'A Whiter Shade Of Pale', and the rest, as they say, is history! Good on 'em!! They were a good group and it was a great song!! I would just like to add that we were fortunate here, because it was The Puppets version of 'Poison Ivy' that made it onto the 'Songs of Leiber and Stoller' album which was released in 1993!!

In 1965 we backed Gene Vincent on tours of Germany and Scotland. We also did a Combined Services Entertainment Tour of Cyprus, North Africa and Malta that year with Vince Eager, entertaining the British troops. And later still, that same year, we rejoined Gene Vincent to do the 'Gerry and The Pacemakers Summer Season Show' at the South Pier in Blackpool!
And after ALL that, we scored another CSE tour abroad, this time Aden, Bahrain and The Persian Gulf, with Mike Cox. A busy, busy year indeed, with a whirlwind of memories!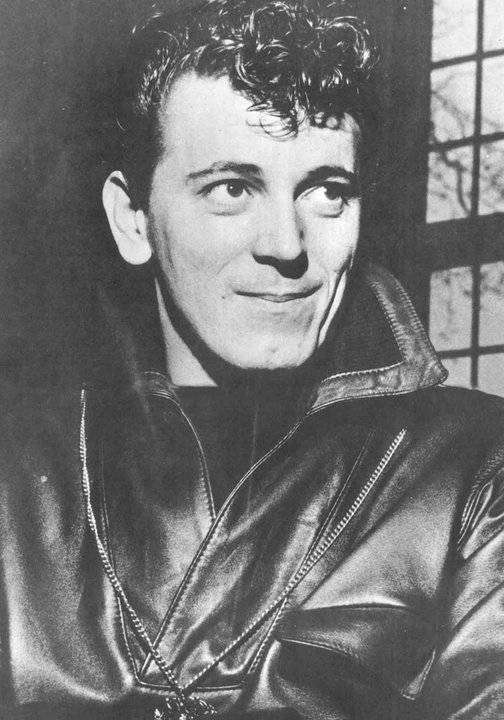 In Germany, with Gene Vincent, we were booked for the 'Star Club' circuit, which were all over the country, and we discovered just how big a star Gene was there!! He was HUGE!!! Gene attracting large crowds wherever we played. Jim, our bass player, met his then wife to be, Karin in one of those crowds, when we played the club for a week in the Port of Kiel.

Jim and Karin married in the late 60's and are still together today! They have two grown up children and continue to live near Preston, U.K. These days Jim is retired and loving it!!
Hamburg, in Germany, was an incredible place to be because at the time there was a curfew on for people under the age of 18 who, apparently, had to be indoors by 10pm. So we used to do two shows a night, one for the under 18's and one for the 'adults'. Gene, having been to Hamburg before, took us to a bar where, it turned out, all the 'waitresses' were actually blokes! When one of the band members tried to hit on one of these 'waitresses' Gene thought it was hilarious!!! He had that kind of humour you know!
Talking of humour, when we first arrived in Germany we met up with a guy called Ernie, a guitarist from Liverpool. He'd been playing the circuit for months and was happy to help us out with the local lingo. We were sitting in this café with Ernie one morning – well, early afternoon really -and wanted to order some breakfast. We asked Ernie what 'eggs' were in German. "Eyes", [at least that's what it sounded like], he replied. "What's fried eggs?" we asked. "Spiegel eyes", says Ernie. "What's bacon then??", and quick as a flash Ernie say's "It's the back off a pig"!!! Ernie still had his Liverpudlian humour and we loved him for it!!!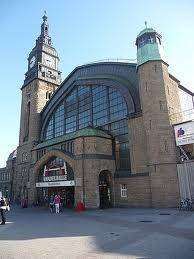 As we were leaving Germany, on our way to do the Scottish gigs, we had to wait for ages, on what turned out to be one of the coldest nights on record, on the Hamburg Railway Station. I remember it well because, being a bit delicate like, I ended up catching a right good dose of Pneumonia!!!! We got to Scotland and I was put into hospital for a couple of days. The doctors warned me that I would have to give up smoking, which I tried to do, but straight after Scotland we were off on our trip to Cyprus, North Africa and Malta, where cigarettes were around the equivalent of about 50 cents for a pack of 200!!! Not a good time for me to try and quit the dreaded weed! I found it impossible to follow the doctor's advice at all, then.
However, after quite a few 'stops and starts' so to speak I got really good at stopping. I did finally manage to quit the nicotine stick a few years later… In 1996!!! Haven't had one since then!!! But I digress, back to the memories…
When I was released from the hospital I went straight to the venue.

I got to my gear and horror of horrors my drumsticks were not packed!!! AND IT WAS SUNDAY!!! (No seven-day shopping in those days!!!) Then I heard Brian Poole and the Tremeloes rehearsing and had an idea… When they had finished their number, I thought, I would ask their drummer Dave Munden, if I could borrow his sticks. Excellent! And when the band finished their number I started walking across the stage towards them. Just then Dave dropped a stick and, yes you guessed it, I stood on it, and broke it clean in two…

It turned out that he only had one and a half sticks anyway…
Not anymore!!! We ended up sharing two 'half' drumsticks that night, and, what's more, I don't think anybody noticed.
Cyprus, North Africa, Malta & Blackpool
Chapter 6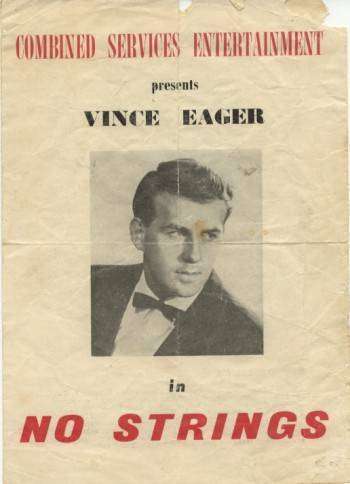 The CSE tour of Cyprus, North Africa and Malta was just the best!! The show was called 'No Strings' and it featured a juggler by the name of Christine Martell. Now seriously folks, whenever I hear the strains of 'Teddy Bears Picnic', ever since that show, I fall about laughing!! You see, Christine used to like a couple of glasses before she went on, (not a good thing to do when you're a juggler!! We were really thankful she wasn't a knife throwing act!!!), and she used to well, 'drop 'em', if you see what I mean, and we would start, and restart, 'Teddy Bears Picnic' literally dozens of times as poor Christine, in her thick Irish brogue, would chastise herself for dropping her props!!

But I've got to tell you she was a good sort and we had a lot of fun!! The Compere was Wyn Calvin, the Welsh Prince of Laughter, now MBE. He was also acting as a correspondent for the BBC and I can remember one day going out to help him. He got me to climb up, and sit in, a tree with him, while watching the 'Eoka Day Parade'. Wyn was making a recording for the BBC and I had the microphone protruding out of the cuff of my shirt, with the wire going back down my arm, as I leaned against a branch with my hand positioned close to Wyn's mouth, so as he could speak into it. This subterfuge was necessary, he said, because if we were caught we could get into a lot of trouble!!! Good bloke was Wyn!!

Another act on the show was 'Kim and Erik Prince'. Erik had major success later when he won many heats on 'Opportunity Knocks' as the one armed 'Student Prince' light opera singer. Again, good people and a lot of fun!!
Vince Eager was 'top of the bill' on this show. I first met Vince in around 1963, and he and I have remained friends ever since. Back to Cyprus…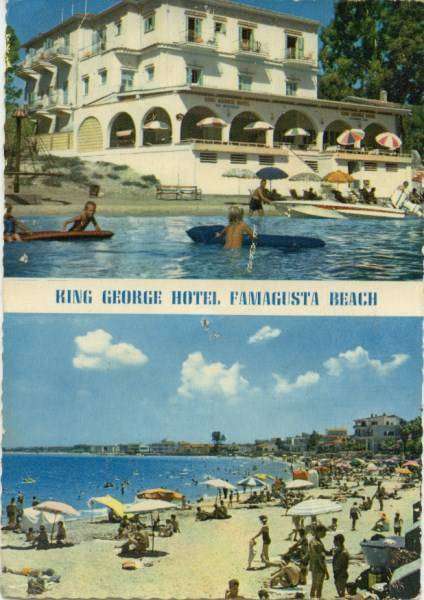 We stayed at a fabulous hotel the 'King George Hotel', right on the beach in Famagusta Bay. It was here we were first introduced to waterskiing. I found it to be extremely exhilarating! You put the skis on, then get pulled by a speedboat and you're up!!! It felt FANTASTIC!!
Vince was watching us having a great time, and he decided to have a go himself. Now it must be said right here, that our Vince is a big lad… about 6' 14" in the old money!! So there he was, skis on, and telling the boat operator he was ready. Then the boat took off, or rather tried to… Vince started to come up out of the water and as the little speedboat tried and tried [I think I can I know I can!!!] to lift him, it's front (or bow) came right out of the water and Vince just slowly sunk!!!
Quite a sight!!! A larger boat had to be brought out before Vince could enjoy water skiing… It was very funny at the time. It's amazing to think that much later Vince did many years as a Cruise Director on boats!!! Vince is still performing.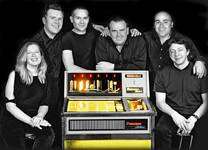 Vince played at the 'Fury Fest '03' with his band, Rokola. I urge you to catch this man, and his band, if you can. Top bloke and great performer, our Vince!! Glad to know him.
We went across the top of North Africa, playing in Benghazi, Tripoli and a place called R.A.F. El Adem. We then went on to Malta, where it was very nice to catch up with my sister June and her husband Bob, who was stationed there. (Bob was a musician in the Royal Marine Band.) They had arranged a surprise 21st birthday party for me, which I certainly did not know about. I walked into this room and everybody shouted 'Surprise' and 'Happy Birthday'. It was just great! I also remember having 6 shirts made in Malta. Somehow all six were made in 24 hours!!! Great shirts, lasted for ages.
Incidentally, do you know how to make a Maltese cross? Stand on his foot!!!
While we were on this tour, the Combined Services Entertainment director, Major Derek Agutter, and his wife Kit, had a party for us all at their home. At some stage during the evening Derek took the floor and pointed to the top of the stairs, where his daughter stood. She was about 11 years old at the time. "Ladies and Gentlemen" he said "I would like to introduce our daughter to you all, she is going to be a film star!" We then said hello to his now very famous film star daughter, Jenny Agutter.

On to Blackpool to the South Pier for the Summer Season! Now for all the folks that don't know, 'Summer Season' work in the UK was highly sought after in the '60s. If you could score a Summer Season then it was great because they usually ran two shows a night, 7 days a week, and because it was all at the same venue, there was no carrying or transporting of your gear. Summer Seasons usually ran for 16-20 weeks, so just for a while you can 'park' for a few months and not live out of a suitcase!!!
Blackpool, the 'Las Vegas' of the North of England! How's this for holiday entertainment choices… (Remember, this was 1965!!)

Reginald Dixon on the famous "Wurlitzer" organ 'Oh I do like to be beside the seaside, Oh I do like to be beside the sea!!' Hey chuck, you 'aven't lived until ya feel the vibe of the Wurlitzer as Reginald plays this tune that he is famous for!! There was 'The Tower Circus' and 'The Black and White Minstrel Show' Jimmy Clitheroe, Susan Maughan and Kenny Ball at 'The Pavilion' and Thora Herd and Freddie Frinton in 'My Perfect Husband' at 'The Grand'.
At the North Pier there was Tommy Trinder, Edmund Hockeridge, Billy J Kramer and Tony Holland, (he was that guy who used to flex his muscles in time with the music, he usually used a Cha Cha like "Wheels", remember?).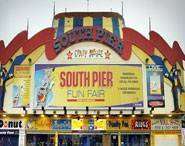 The Puppets on stage with Gene Vincent at The Rainbow Theatre South Pier Blackpool. Summer season 1965.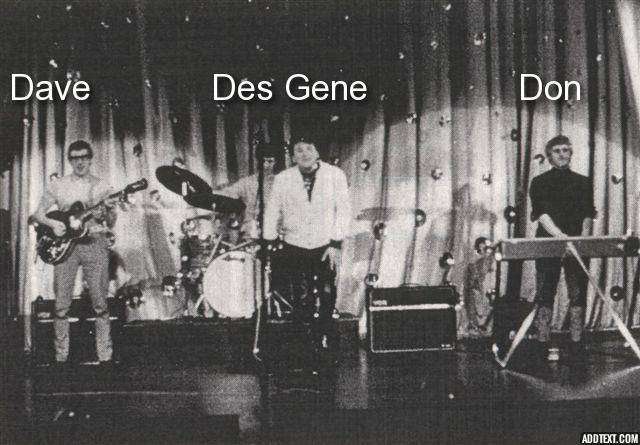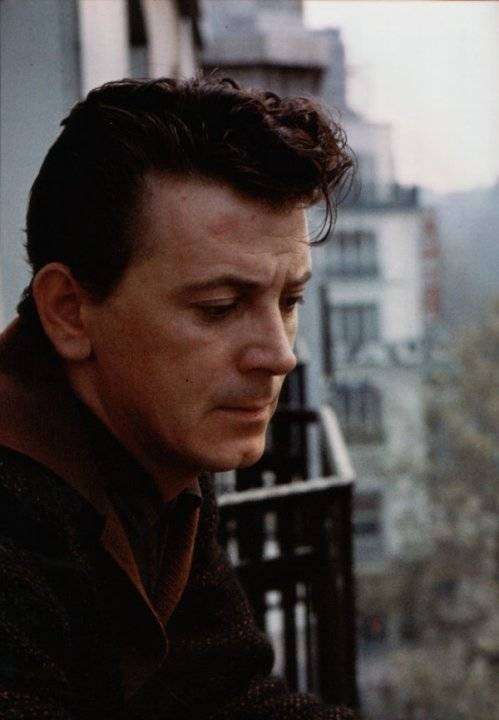 When we were with Gene Vincent in Germany he asked us if we would like to share a house together for the season when we got to Blackpool. He also said that he would pay the first ten pounds of the weekly rent, provided that he could have a room of his own!! Nice one Gene. We ended up getting a very swank, large multi bedroomed property, on the North Shore, and it cost only twelve pounds per week, all up!!
I received an Email from a site member in Sept 2012 I'd like to share with you: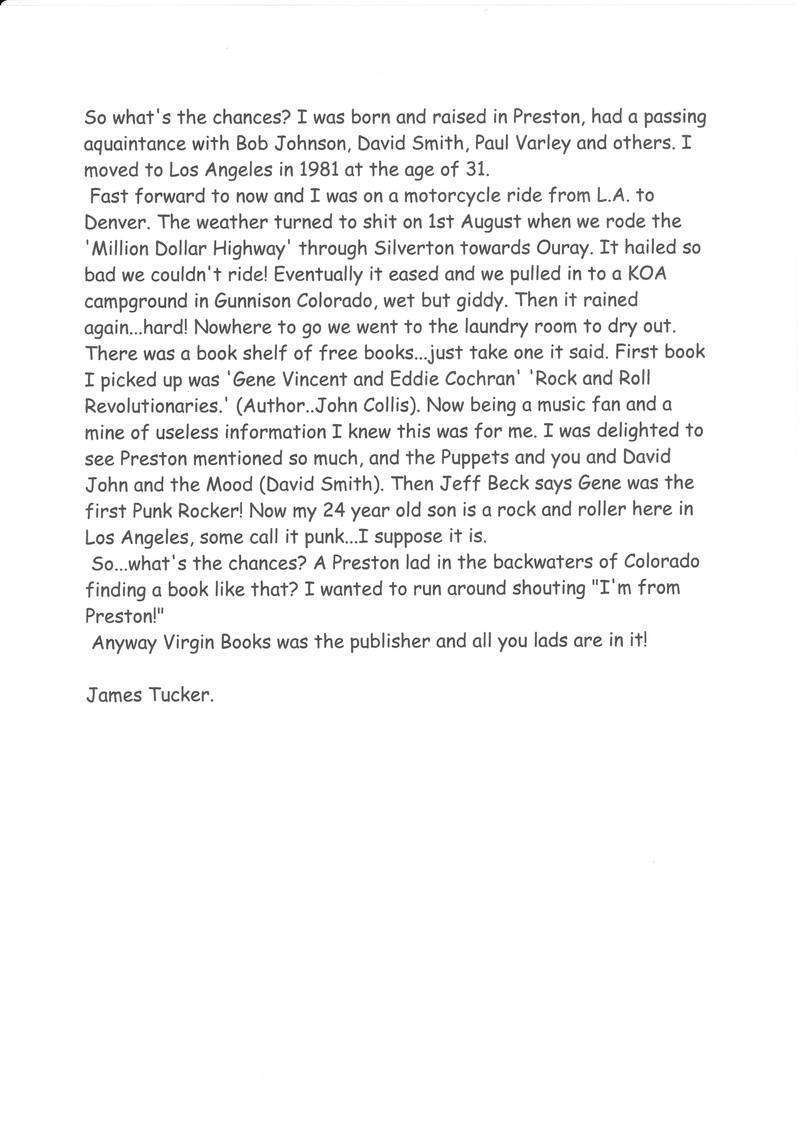 What a good story, I sent for the book it's a good read thanks James!

Blackpool was always busy in the summer and we used to take the tram which ran along right next to the sea from North Shore down to the South Pier, about four miles every day. (It was a lot easier than trying to drive through those holiday crowds!)
Gene Vincent certainly got some strange looks as he travelled in his full leathers on the tram.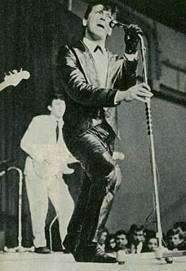 Incidentally I still have a pair of Gene's genuine leather pants he gave to me at the end of the Blackpool Season in 1965…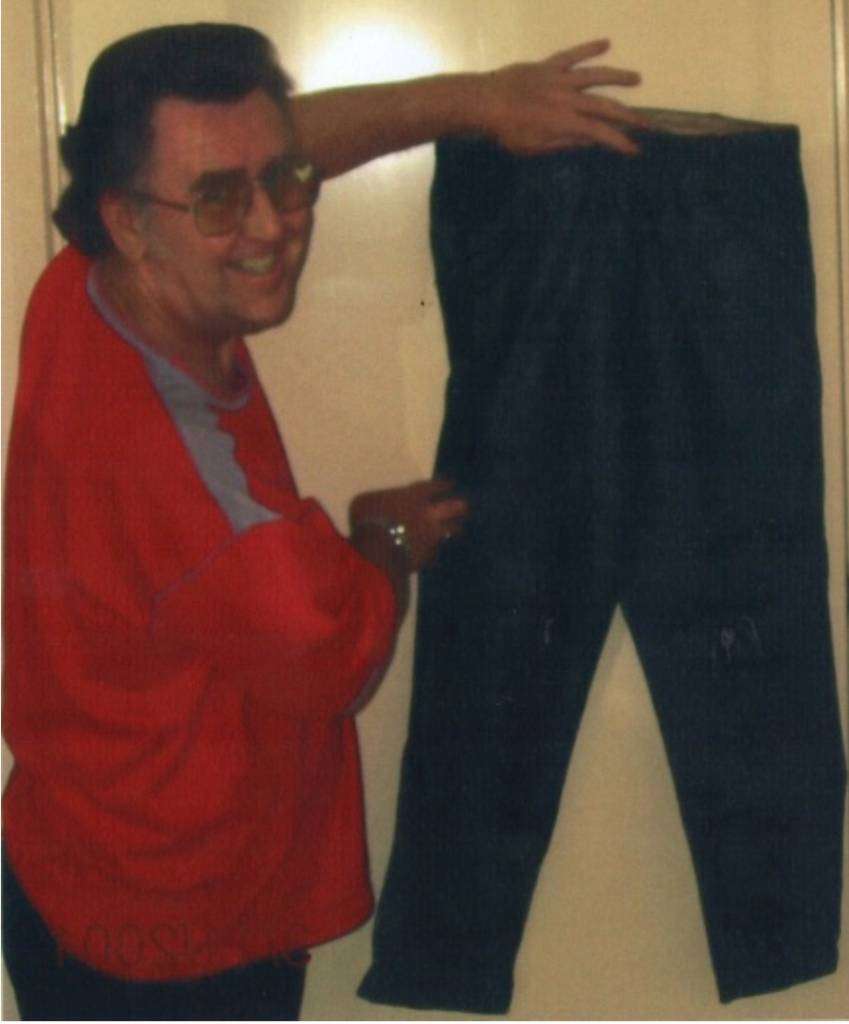 Here's an actual fan letter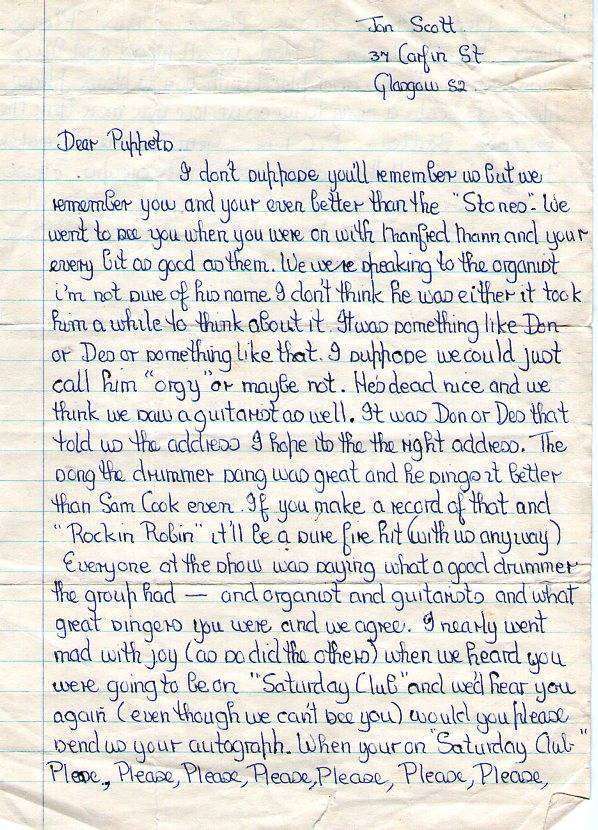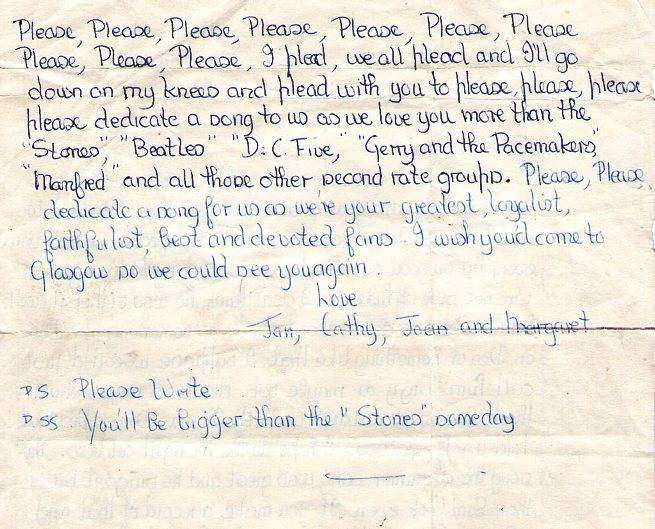 Isn't that nice !!

Manfred Mann, who did the Sunday concerts at the Rainbow Theatre with us, used to travel from wherever they played on the Saturday evening, arriving at all sorts of hours, and slept in the attic. Yes, we had discovered even more bedrooms in this wonderful twelve pounds a week mansion!!!

A squiz at the program for the Sunday concerts and you'll see the name The Mark Leeman Five in the first half, I mention this because Mark was killed in a traffic accident on his way to Blackpool and he had only just done a couple of weeks of the season. He and his group were excellent. They did a top version of Nina Simone's 'Forbidden Fruit' and I recall that their drummer was Brian 'Blinky' Davison who went on to play in The Nice.
Blackpool being quite close to Preston meant that my Mum could come to see the show. That was special because all those years ago we had gone together to the Hippodrome Theatre, in Preston, almost weekly, and now, here she was, coming to see me performing on one of those very theatre stages! A proud moment for me and I know it was for Mum because she told me so.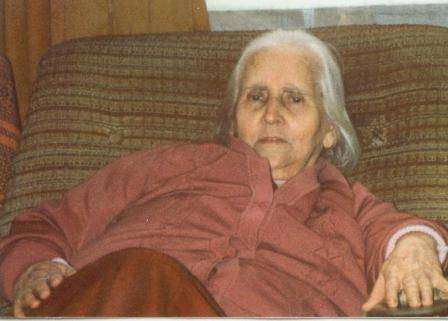 Mum met Gerry, Karl and Gene, and was a happy lady that night… I always thank my Mum for those times at the Hippodrome!!!
You know by the time the Blackpool Summer Season was over we were ready for a holiday!!! And we got one… Another CSE Tour, this time to Aden and Bahrain, in the Persian Gulf. A Busy year 1965!
This show was called 'High Time'. Don Munday was compere, and was once Mr. Pastry's sidekick and, from what I remember, a funny man. I also remember we were blessed with two very glamorous ladies on the tour, one a six foot tall magician called Suzanne, who did coin, card and rope tricks, dressed in an assortment of very bright leotards! (The highlight of her act was when she stuck a dozen or so knives into the head of an un-primed member of her audience. Then she would show everybody that the knives were still present and accounted for, in their box, but with the head of the unsuspecting audience member completely vanished!!! She never revealed to us how she did it, though she threatened to make us disappear on more than one occasion!!)
The other lady was a fabulous cabaret performer, very glamorous with it, by the name of Lee Leslie, who had some excellent song arrangements! I have to tell you she worked me pretty hard because she was an explosive artist and you just had to stay with her! Very disciplined!!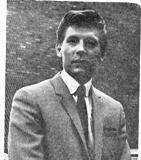 The star of 'High Time' was Michael Cox who had a top three hit with a song called 'Angela Jones'. It goes like this Do 'n do do, do 'n do de do, do 'n do do, Angela Jones… Remember it now? Mike was also very big in Sweden, touring successfully with chart hits in that country. But out there, in the Arabian desert, he killed 'em… At one of the gigs we did, Mike was singing the song 'Ah Ha, Oh No, Don't Let The Rain Come Down', which was a regular song in his act designed to encourage audience participation, by getting them to sing the 'Ah Ha' part.
Well on this particular show, which was somewhere smack bang in that desert, the soldiers had erected a stage and created a 'room' under the stars, which was magical! But soon we became aware of a 'noise', sort of hovering above the show, so eventually we turned the music lower and lower, until we could identify it. You'll never guess what the 'noise' turned out to be… Right at the back of the 'room' all the local Arabs had come out to have a look and, in fact, were actually responding to Mike's song but they weren't singing 'Ah Ha' they were just humming VERY LOUDLY!!! I also remember that my spare snare drum skin went missing and was found as part of a roof on an Arab's house in this small shanty town next to the camp in the desert!!
We first arrived in Aden apparently twenty four hours earlier than we should have done, and it caused a bit of a panic. An extra night had to be booked at the hotel, transport had to be arranged to take us to the hotel, there were about a dozen of us, so we just had to wait around in the heat. We had left England earlier that day, a cold and snowy November day, arriving in the heat of Aden about 2.00 a.m. local time. Heat? What was that? At 2.00 in the morning? Are you kidding?? I can't remember how hot it was, but it was strange for us to feel the heat at that time of the day, to say the least, and to see soldiers working in shorts! Shorts?? Somebody should have told 'em it was November!!
After a couple of hours of being entertained or looked after we were certainly relaxed! You see, one of the things about these CSE tours was that as you go from each camp and visit, and do shows, each 'Mess' wants to give you the best possible time. And, of course, that's the one you are going to remember long after you've gone home. So we got the best possible 'piss ups' you can imagine, plus the best eats etc. in every single place we went to.
Now most of these places would be lucky to have 'live' entertainment a couple of times a year, and, after you've been on one of these tours a couple of weeks it becomes hard to know really where you are. It seemed to me at the time that wherever they were, they pretty much knew how to party!!!
We had our own assigned soldiers who looked after us, who did all the carrying, the setting up and down, and somehow managed to keep everyone going!! At some point someone said the transport was ready to take us to the hotel, so we went outside and saw a single decker army khaki bus, with iron mesh all along both sides covering all the windows and the back and the roof! Four, yes four, soldiers armed with sub-machine guns jumped into the bus first, one at the front next to the driver, two in the middle of the bus, one on each side with their guns poking out of a tiny opening in the windows, and a fourth guy at the back of the bus, scary eh? But wait there's more… as our gear is being loaded onto the bus, we also became aware of two single armoured 'Champs' vehicles, with what looked like small canons mounted on board. There was one of the vehicles at the front of the bus and another at the rear!!
Obviously, we thought, the hotel we were staying in must have been many miles into enemy territory!! But no, we were told, it's actually no more than about three miles. But you see, us guys were there to keep up the moral of the British troops, and if they could get one of us guys, we were told, it would make a terrific dent in the British morale. So as long as we were there, we were considered to be prime targets!!! That was nice to know!! They might have mentioned that before we got there… What do you think???
We flew in all sorts of planes, to all sorts of strange out of the way places, I remember a place called Rhian, I think, which was just a supply refuelling dump, and had probably no more than 60 people stationed there.
They were posted there for 12 months at a time. I can also remember sitting out all night, literally on the desert floor, watching what the soldiers said were camel spiders crawling about. Apparently they only emerge after dark and these things are 'huge' folks. I'm talking dinner plate size bodies!!!

Every now and again the night silence was broken with the sound of revving engines as two tractors raced around the compound – most likely as a result of a challenge to 'I can go faster than you'. You know men and beer, it's always been the same!!
We met the Sheik of Oman and this guy was rich!!! He used to give away Omega watches to visiting dignitaries, and on the watch face where the famous Omega sign was, there was a picture of himself right in the hoop part of the logo!!! This guy also used to have magnificent 'Falcons' and a whole fleet of Cadillac's and Rolls Royce's just to ferry the birds around!!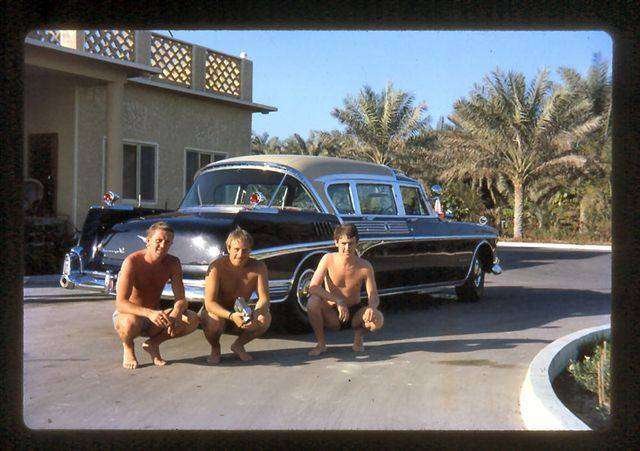 This is a Pic of Dave, Don and Des in front of one of those vehicles outside the Sheik's Beach House. He also used to have elephant races, and that's a strange sight I can tell you! The Sheik had his own private beach, and we were lucky enough to be invited to use it.
When the Sheik appeared, all his servants would be in front of him, walking backwards and brushing the sand away and laying a red carpet.

AND perhaps the strangest of all, for some reason, the Sheik adored Mike Sarne's version of 'Come Outside'. He had the record playing constantly over the loud speakers which were hung along his private beach.

When we were in Aden itself, we stayed at 'The Rock Hotel', a very swish hotel with a nightclub on the top floor. We were there most nights after the shows, and one time I went up to the roof to have a smoke and look at the stars and, with little street light glare to affect the view, it was magnificent. There I was, digging the stars when the silence was broken with a rather loud 'Psst. Psst'. I looked across to where the noise had come from and peering around a brick corner, presumably some kind of a chimney, was a local. 'Hey', he said, 'You and Me, Jig-a-Jig?'. Now folks I don't speak Arabic but somehow I understood what he meant, and even managed to answer him back in the local lingo. 'Eff off', I said… I think that's Arabic?? In the circumstances it was close enough for me!!! And even with all that 'danger' and the occasional 'misunderstandings', it was a treat folks, to be able to travel and play music at that time!
Yes, 1965 was a great and interesting year indeed…